Vernonia noveboracensis - New York Ironweed
$9.99
"Ironweed is an herbaceous native perennial wildflower in the Aster family. It may grow 5 to 8 feet tall with deep purple flowers that appear in clusters from mid-summer to mid-fall on strong stems. This low maintenance wildflower naturalizes easily and is adaptable to garden conditions.
"Ironweed prefers rich moist acidic soils but will grow in average moist to wet soils in full sun. Use in a rain garden, cottage garden, meadow, along streams or ponds or the back of the border. If a shorter plant is desired, prune it back in spring to about 2 feet. It is attractive if blooming occurs at different heights, so prune to different heights for this effect." (North Carolina Extension)
---
Vernonia Noveboracensi Botany - USDA
Asteraceae (Daisy Family)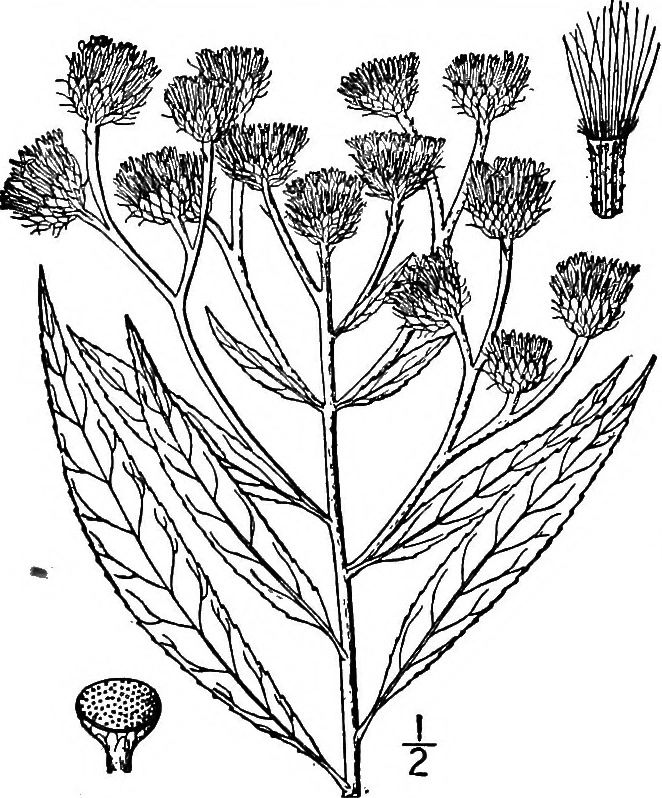 Faunal Associations:
"Ironweed, along with its close cousins, is highly attractive to butterflies, bees, and many other nectar-loving insects. The longhorn bee (Melissodes denticulatus) has a well-established relationship with ironweed and is one of its most effective pollinators. Songbirds benefit from the plant's seed clusters, which appear in late fall to winter." (Pond Informer)

---
Works Cited
Cover
"Vernonia noveboracensis" By User:SB_Johnny - Own work, is licensed under CC BY-SA 3.0,
"New York Scheinaster (Vernonia noveboracensis) - Schau- und Sichtungsgarten Hermannshof - Weinheim" by westher is licensed under CC BY 2.0
"Vernonia noveboracensis (New York ironweed), Westerly, RI" by Doug_McGrady is licensed under CC BY 2.0
North Carolina Extension Botany: Vernonia Noveboracensis (Ironweed, New York Ironweed, Tall Ironweed) | North Carolina Extension Gardener Plant Toolbox. https://plants.ces.ncsu.edu/plants/vernonia-noveboracensis/. Accessed 1 Feb. 2022.
USDA botany: USDA Plants Database. https://plants.sc.egov.usda.gov/home/plantProfile?symbol=VENO. Accessed 3 Feb. 2022.
Botanical Illustration: USDA-NRCS PLANTS DATABASE / BRITTON, N.L., AND A. BROWN. 1913. AN ILLUSTRATED FLORA OF THE NORTHERN UNITED STATES, CANADA AND THE BRITISH POSSESSIONS. 3 VOLS. CHARLES SCRIBNER'S SONS, NEW YORK. VOL. 3: 351
Faunal association quote: "How to Plant & Grow New York Ironweed (Vernonia Noveboracensis)." Pond Informer, 3 Oct. 2021, https://pondinformer.com/new-york-ironweed-vernonia-noveboracensis/.
---
Information and images compiled by Erik N. Vegeto

Disclaimer Notice:
Creative Commons will not be liable to You or any party on any legal theory for any damages whatsoever, including without limitation any general, special, incidental or consequential damages arising in connection to this license.