Sorghastrum nutans - Indian Grass
$19.99
Sorghastrum nutans is a native perennial warm season grass with upright, blue-green foliage that turns orange-yellow in fall.  Light brown flower panicles appear on 5' stems in late summer that turn to chestnut brown in the fall and then gray in winter. Indian grass imparts a special beauty and drama to the landscape in autumn. Plant with Little Bluestem, goldenrods and asters for a fabulous fall combination. Indian grass is a wonderful drought resistant meadow grass and a desirable native component in most eastern North American grasslands. Attractive to both wildlife and pollinators.
---
Botany: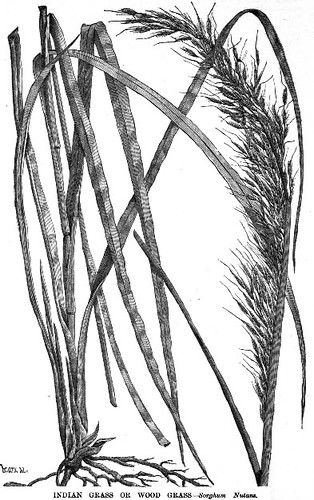 Botanical illustration (WA State Library)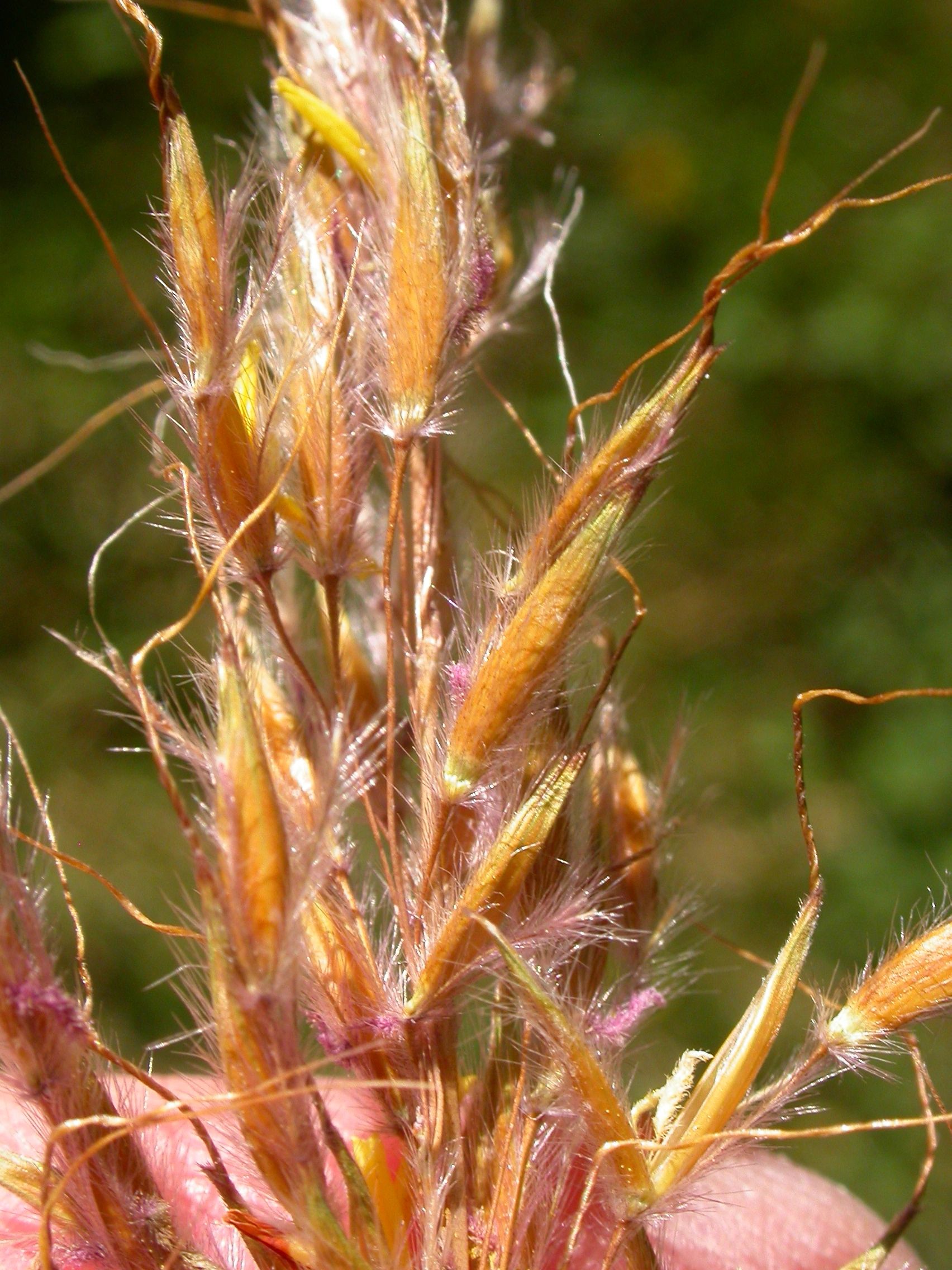 Indian grass seedhead. (Lavin)
---
Faunal associations:
Food source for 
grasshoppers
, which are then a food source for "
many insectivorous songbirds and upland game birds" (
Hilty). "
Because of its height and tendency to remain erect, it provides nesting habitat and protective cover for many kinds of birds, including the Ring-necked Pheasant, Greater Prairie Chicken, Northern Bobwhite, Mourning Dove, and Field Sparrow (see Walkup, 1991; Best, 1978)."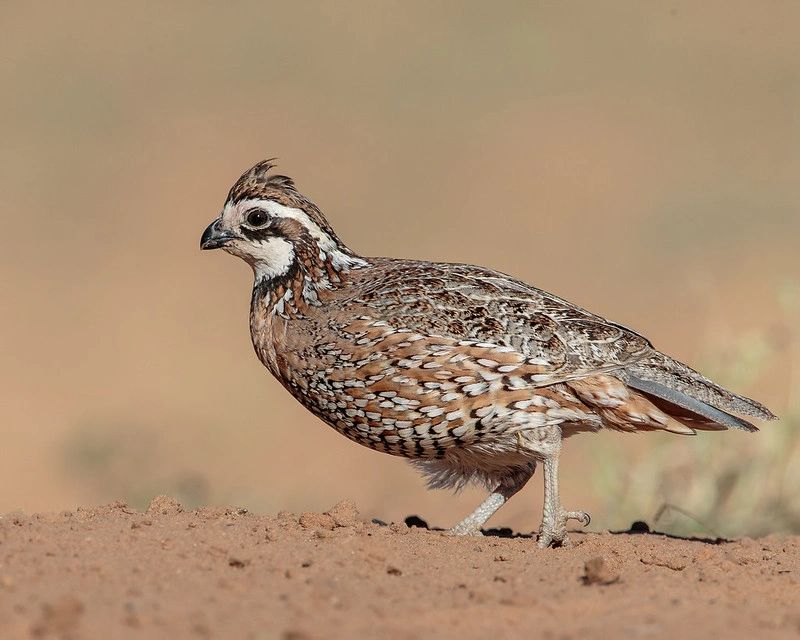 (1)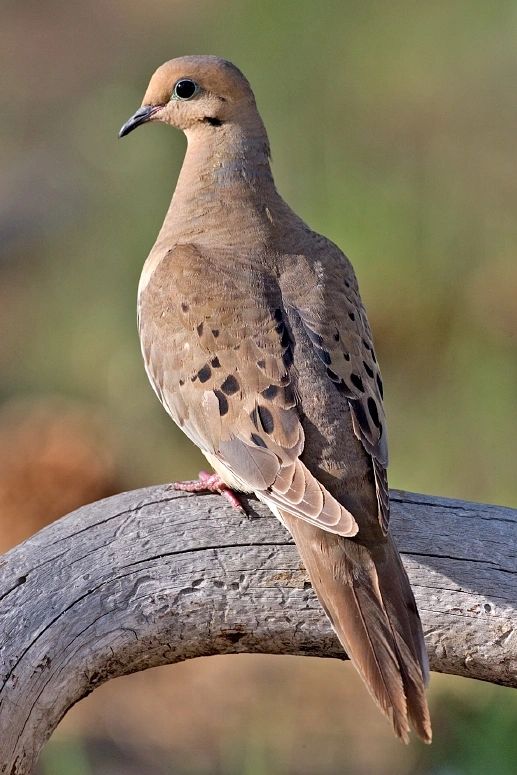 (2)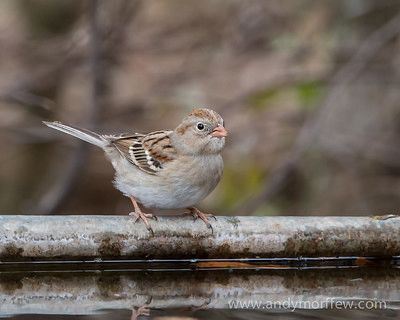 (3)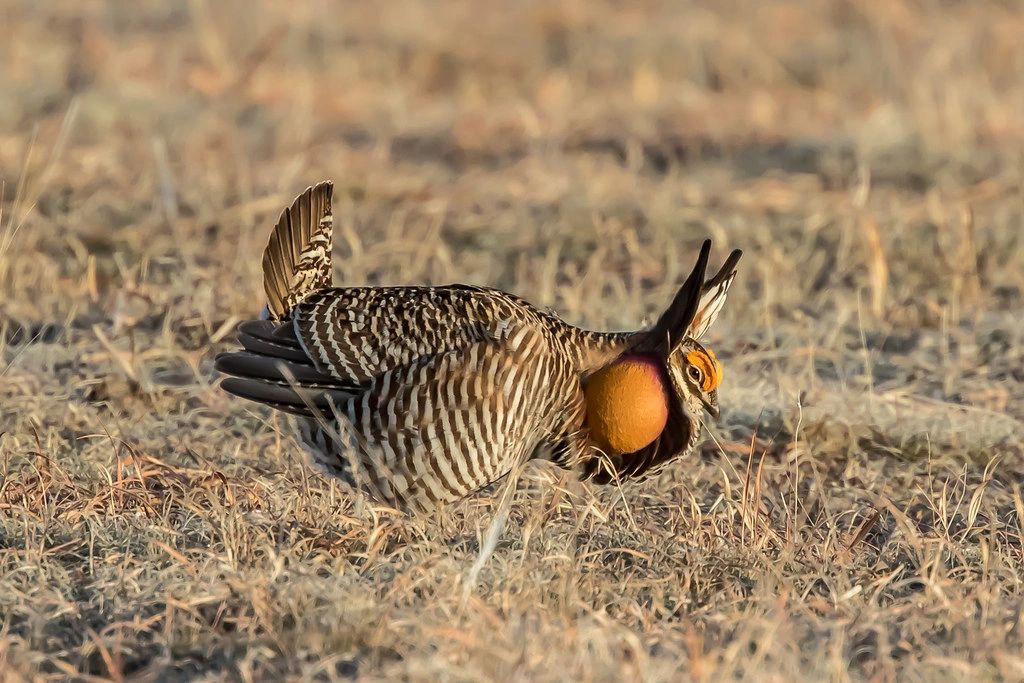 (4)
(1) Adult male Northern Bobwhite (BS Thurner Hof)
(2) Mourning dove (Joe Ferreira)
(3) Field Sparrow (Andy Morffew)
(4) Greater Prairie Chicken (Ron Knight)
---
Conservation: 
Indian Grass uses according to USDA:
Erosion control: Indiangrass can be used on critical area seeding, for roadside cover, and on areas subject to wind erosion.
Livestock: Indiangrass can be used singly or in mixtures for livestock forage on rangeland, pastureland, and hayland.
Wildlife: Indiangrass is excellent for wildlife habitat and food for deer. 

---
Type: Ornamental grass
Family: Poaceae
Native Range: Eastern and central United States
Zone: 4 to 9
Height: 3.00 to 5.00 feet
Spread: 1.00 to 2.00 feet
Bloom Time: September to February
Bloom Description: Light brown with yellow stamens
Sun: Full sun
Water: Dry to medium
Maintenance: Medium
Suggested Use: Naturalize
Flower: Good Dried
Leaf: Good Fall
Attracts: Birds
Other: Winter Interest
Tolerate: Drought, Erosion, Dry Soil, Shallow-Rocky Soil, Black Walnut, Air Pollution
---
Works Cited
Second cover: By Mason Brock (Masebrock) - Own work, Public Domain, https://commons.wikimedia.org/w/index.php?curid=32023583
Botany:
Faunal Associations:
Writings: