Rudbeckia laciniata - Green-Head Coneflower
$9.99
"Green-Head Coneflower is a herbaceous perennial that grows 3 to 10 feet tall with a tall and lanky appearance, although it may only reach half that height when cultivated. The plant prefers moist soil, but grows well in average, medium, well-drained soil in full sun to part shade and is often found in woods, meadows, streambanks, and roadside ditches. The plant tolerates hot, humid summers.... A rosette of leaves that originate at the base of the stem persists through the winter, creating an attractive winter ground cover.
"Butterflies are attracted to nectar from the blooms and songbirds, especially American Goldfinches, eat the seed in the fall. It is moderately deer resistant." (North Carolina Extension)
---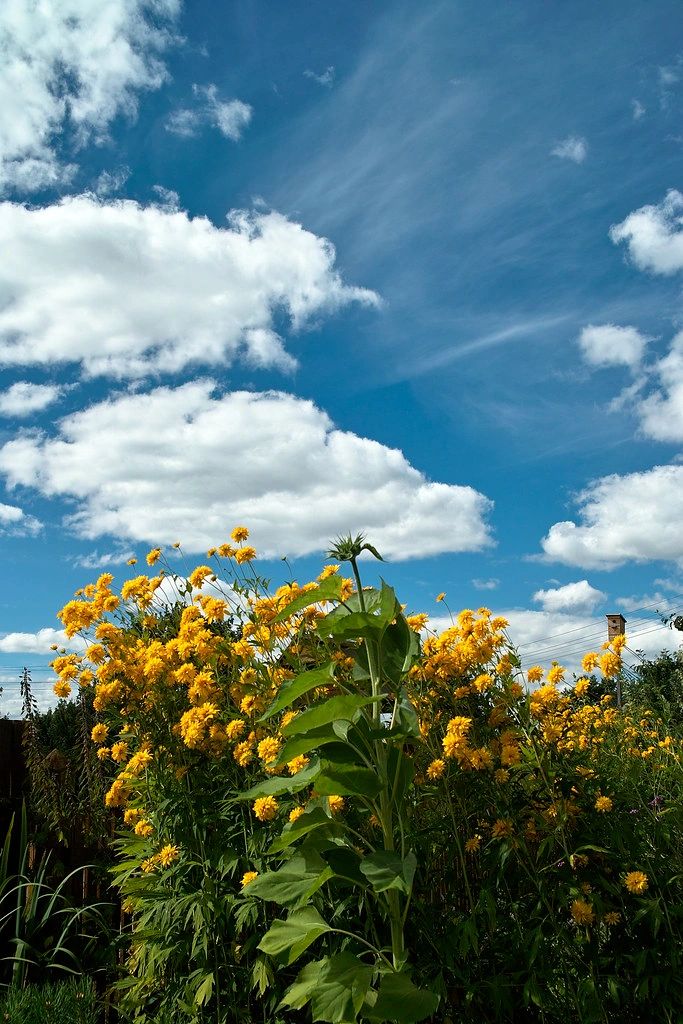 Rudbeckia laciniata in field

---
Covers
"Rudbeckia laciniata" by yewchan is licensed under CC BY-SA 2.0
"❀L'envers du décor ✽ Behind the scenes (Rudbeckia laciniata)❀" by ✿ nicolas_gent ✿ is licensed under CC BY-ND 2.0

North Carolina Extension plant description:  Rudbeckia Laciniata (Cutleaf Coneflower, Green-Head Coneflower, Green Headed Coneflower, Tall Coneflower, Wild Goldenglow) | North Carolina Extension Gardener Plant Toolbox. https://plants.ces.ncsu.edu/plants/rudbeckia-laciniata/. Accessed 10 Feb. 2022.
Rudbeckia laciniata in field: "SDIM6939 Tall Coneflowers (Rudbeckia laciniata 'Hortensia') in the Dacha Garden" by carlfbagge is licensed under CC BY-ND 2.0
---
Information and images compiled by Erik N. Vegeto

Disclaimer Notice:
Creative Commons will not be liable to You or any party on any legal theory for any damages whatsoever, including without limitation any general, special, incidental or consequential damages arising in connection to this license.