Rudbeckia hirta - Black-eyed Susan
$9.99
"Black-Eyed Susan is a stiff, moderately fast growing, upright branching biennial or short-lived perennial that is native to the eastern United States but has become endemic throughout North America. Because it blooms in the first year when planted from seed in early spring, it is seen as an annual. However, it freely self-seeds and usually remains in the garden. In North Carolina, it grows as a biennial reaching a height of 4 feet and can be found growing along banks and roadsides.
"The leaves are alternate with toothed or almost a smooth margin. Some leaves may have 3 or more lobes. Flowers are composed of a brown, domed center surrounded by bright yellow ray florets (sometimes orange) which first mature in mid-summer and, with deadheading, continue into mid-fall.
"Black-Eyed Susan forgives neglect and has moderate drought tolerance. It matures rapidly in average, well-drained soil in sun to partial shade. The trick to growing black-eyed Susan is to give it full sun in decent soil. Moderate fertility will give you the best flower show so avoid the edges of lawns where lawn fertilizer will provide excess nitrogen."  (North Carolina Extension)
---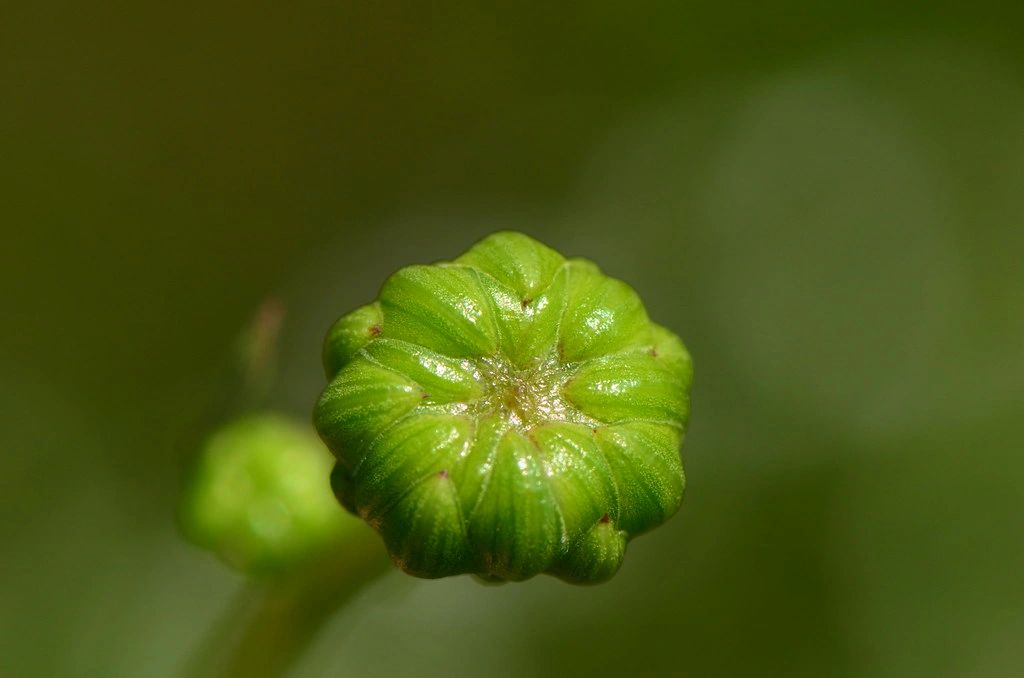 R. hirta bud
---
Covers

By G. Edward Johnson - Photo taken by user Lorax and released under the GFDL, CC BY-SA 3.0, https://commons.wikimedia.org/w/index.php?curid=6451562
By Country Gardens Nursery, Copyright 2021, All Rights Reserved
North Carolina Extension:  Rudbeckia Hirta (Black Eyed Susan, Black-Eyed Susan, Gloriosa Daisy) | North Carolina Extension Gardener Plant Toolbox. https://plants.ces.ncsu.edu/plants/rudbeckia-hirta/. Accessed 16 Feb. 2022.
R. hirta bud: "Black-eyed Susan buds (Rudbeckia hirta)" by wackybadger is licensed under CC PDM 1.0