Pycnanthemum muticum - Broad-leaved Mountain-mint
$9.99
"Pycnanthemum muticum, commonly called mountain mint or short-toothed mountain mint or clustered mountain mint, is a clump-forming aromatic perennial that typically grows 1-3' tall. It is native to Eastern North America (Maine to Michigan to Illinois and Missouri south to Florida and Texas) where it typically grows in grassy open places, meadows, fields, low woodland areas and occasionally in dry upland woods, but not in alpine areas as somewhat inaccurately suggested by its common name. In Missouri, it is only found in the far southeastern corner of the State.
"This densely leaved mountain mint features dark green leaves which have a strong mint-like (spearmint) aroma when crushed. Branched stems (mostly square in cross section) are clad with nearly sessile, ovate to ovate-lanceolate, acuminate (pointed), dark green leaves (to 2 1/4" long) with round to heart-shaped bases and toothed margins. Plant foliage is topped in mid to late summer by a bloom of two-lipped tubular pink flowers (each to 1/2" wide) in dense flat-topped terminal (sometimes axillary) clusters, with each cluster being subtended and highlighted by a pair of unique and showy silvery fringeless leaf-like bracts located near the base of the cluster. When planted in groups or massed, the silvery bracts give the entire planting the appearance of being dusted by a white powdery snow. Flowers are attractive to butterflies and bees." (Missouri Botanical Garden)
---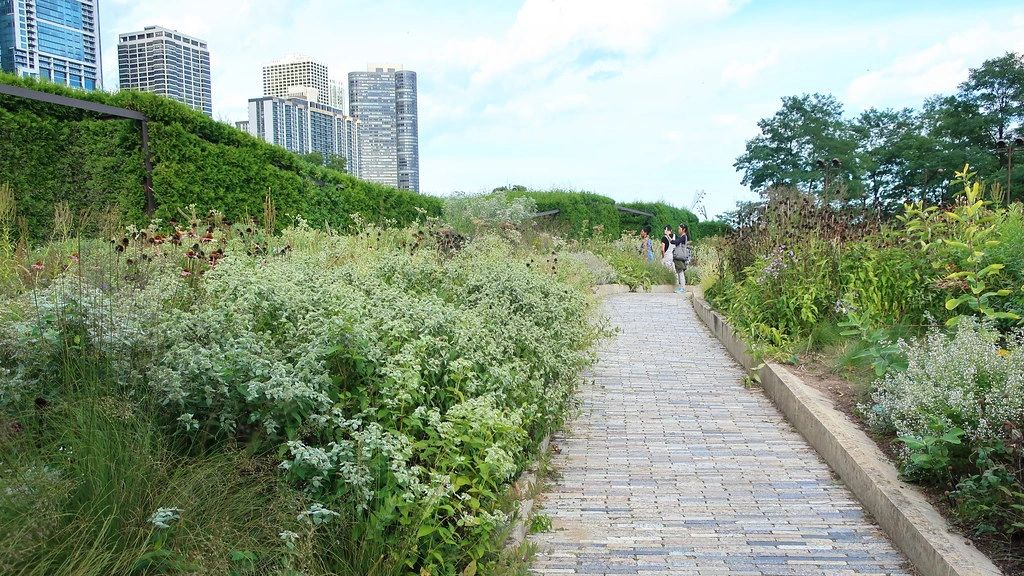 P. muticum featured in Millenium Park, Chicago
---
Faunal Associations: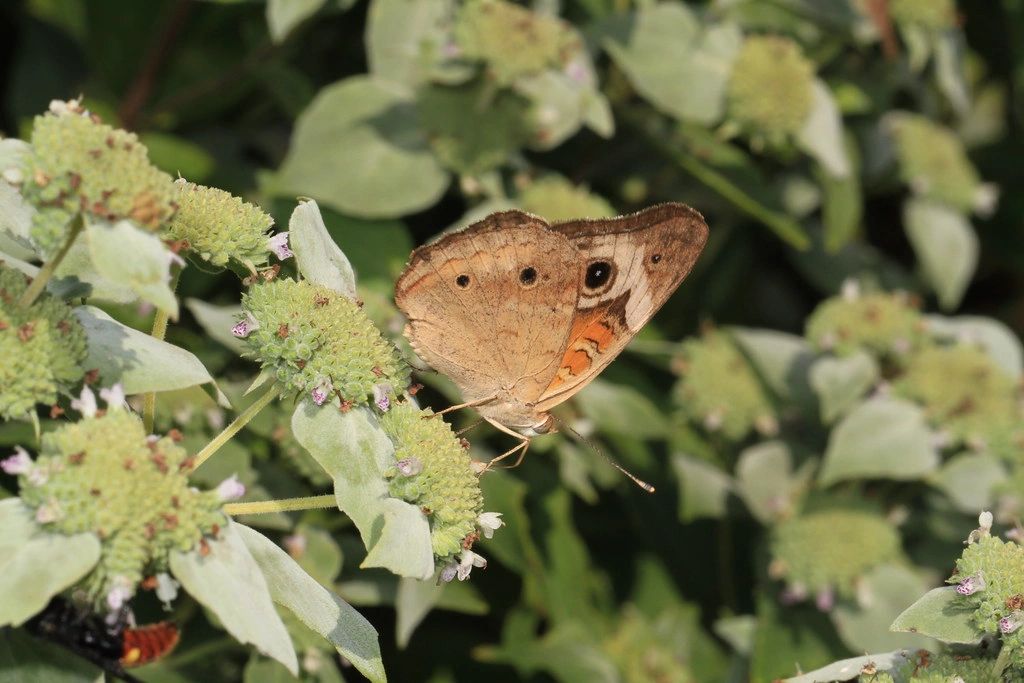 A butterfly from the genus Maniola (meadow brown butterflies) sitting on Pycnanthemum muticum with the classic wings-closed posture. (Gallagher)
---
Covers
"Pycnanthemum muticum heads and bracts" By I, SB Johnny is licensed under CC BY-SA 3.0
"Pycnanthemum muticum, flower. Little Paint Branch Park, Prince George's co., MD. (7/22/14)" by FritzFlohrReynolds is licensed under CC BY-SA 2.0
"Pycnanthemum muticum (broad-leaved mountain-mint, clustered mountain-mint), Woonsocket, RI" By Doug McGrady, Own Work, 27 July 2017, Woonsocket, RI is licensed under CC BY 2.0 

Missouri Botanical Garden description:  Pycnanthemum Muticum - Plant Finder. https://www.missouribotanicalgarden.org/PlantFinder/PlantFinderDetails.aspx?taxonid=293531. Accessed 16 Feb. 2022.
Botany
Kujawski, Jennifer L.; Davis, Kathy M.. 2001. Propagation protocol for production of Container (plug) Pycnanthemum muticum (Michx) Pers. plants USDA NRCS - Norman A. Berg National Plant Materials Center Beltsville, Maryland. In: Native Plant Network. URL: https://NativePlantNetwork.org (accessed 2022/01/31). US Department of Agriculture, Forest Service, National Center for Reforestation, Nurseries, and Genetic Resources.
Millenium park:   "190907 243 Millennium Park Chicago - Lurie Garden, Pycnanthemum muticum Mountain Mint, Calamintha nepeta subsp nepeta Calamint, Thuja occidentalis 'Nigra' Eastern Arborvitae" by cultivar413 is licensed under CC BY 2.0

Faunal Associations
---
Information and images compiled by Erik N. Vegeto

Disclaimer Notice:
Creative Commons will not be liable to You or any party on any legal theory for any damages whatsoever, including without limitation any general, special, incidental or consequential damages arising in connection to this license.