Prunus serotina
$29.99
"Black Cherry is a deciduous tree that may grow 60 to 80 feet tall.... The tree has alternate leaves with a finely toothed margin, inconspicuous glands on the stem, and yellow-brown pubescence on the underside of the leaf. The bark of the tree is marked by horizontal lenticels. As the tree ages, it exhibits a scaly or flaky pattern. In the spring, small, white flowers mature. The tree produces a round, dark purple fruit that matures in late summer.
"The bark of mature trees develops a dark scaly or flaky pattern. Bark, roots, and leaves contain concentrations of toxic cyanogenic compounds, hence the noticeable bitter almond aroma of the inner bark.
"Prunus serotina can be pruned and kept at shrub size by cutting them to the ground every 2-3 years." (North Carolina Extension)
---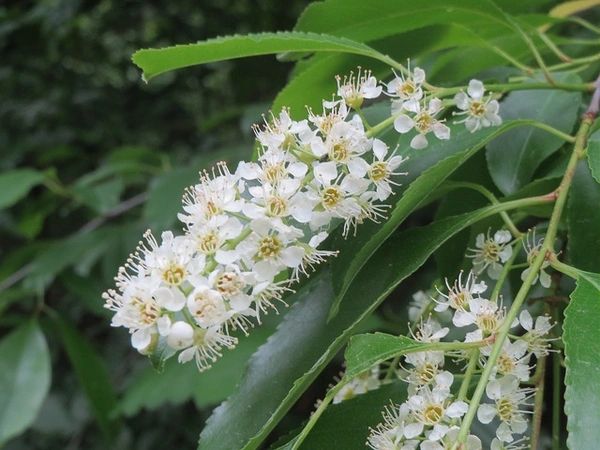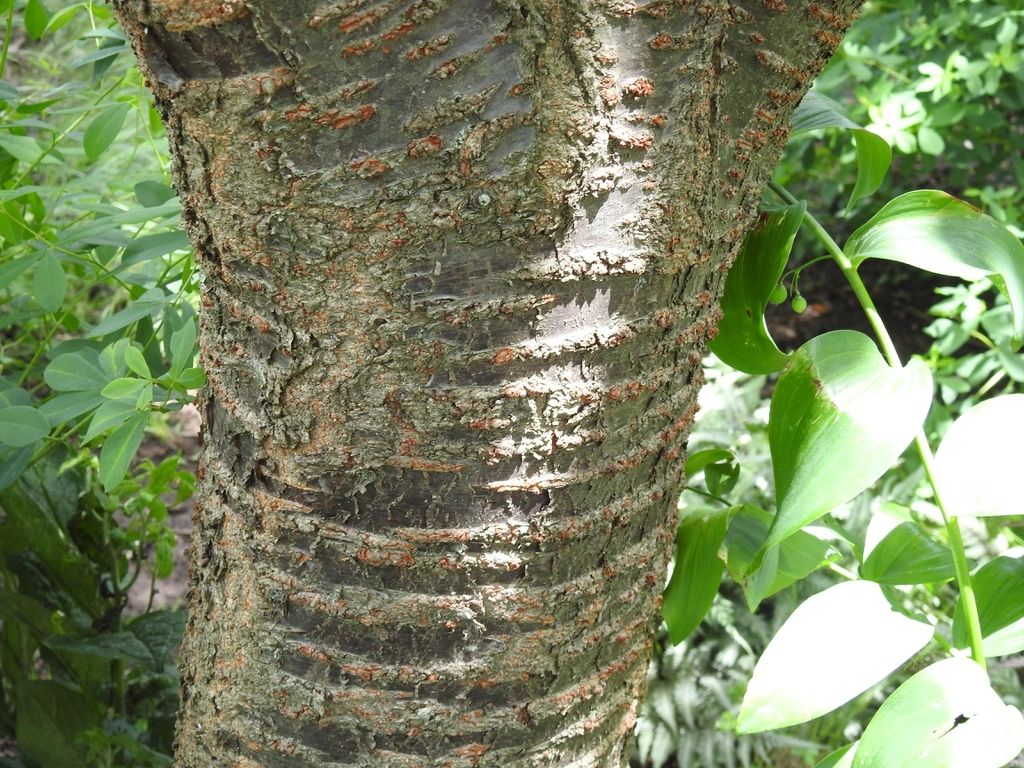 ---
Common Name: black cherry
Type: Tree
Family: Rosaceae
Native Range: North America
Zone: 3 to 9
Height: 50.00 to 80.00 feet
Spread: 30.00 to 60.00 feet
Bloom Time: April to May
Bloom Description: White
Sun: Full sun to part shade
Water: Medium
Maintenance: Low
Suggested Use: Shade Tree, Flowering Tree
Flower: Showy, Fragrant
Leaf: Good Fall
Attracts: Birds
Fruit: Showy
---
Information and images compiled by Erik N. Vegeto

Disclaimer Notice:
Creative Commons will not be liable to You or any party on any legal theory for any damages whatsoever, including without limitation any general, special, incidental or consequential damages arising in connection to this license.