Prunus maritima - Beach Plum
$29.99
"Beach plum is a native, flowering, often multi-stemmed shrub which typically grows in a low spreading manner to form dense thickets 3-8 ft tall (Silberhorn, 1999). Outside of its natural dune habitat and under ideal conditions, a well-cared for beach plum shrub may reach heights of up to 18 ft (Miller, 2002). The deciduous shrub has alternately arranged, finely toothed, egg-shaped leaves with acute tips." (Snell)
---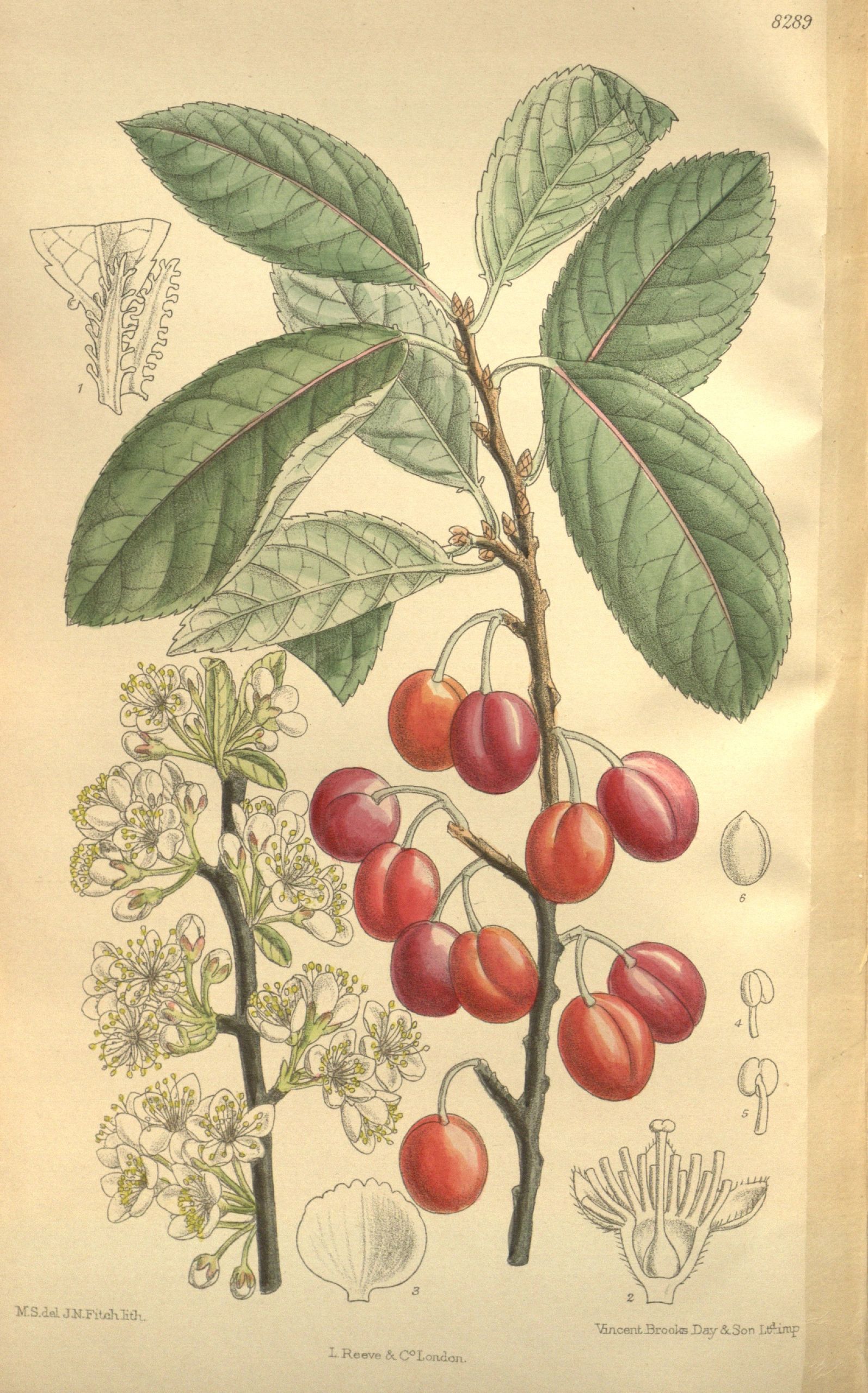 ---
Covers
 Prunus maritima flowers By Photo by David J. Stang - source: David Stang. First published at ZipcodeZoo.com, CC BY-SA 4.0
"Resigno Cultivar in Philadelphia garden, Pennsylvania" By Reptiles - Own work, CC BY-SA 4.0 https://commons.wikimedia.org/w/index.php?curid=68100542


USDA plant description: Snell, S.C. 2018. Plant Guide for beach plum (Prunus maritima). USDA-Natural Resources Conservation Service, Cape May Plant Materials Center, Cape May, NJ.
Botanical illustration: "Prunus maritima, Rosaceae" By M.S. del., J.N.Fitch lith. - Curtis's Botanical Magazine, London., vol. 135 [= ser. 4, vol. 5]: Tab. 8289 - [1], Public Domain, https://commons.wikimedia.org/w/index.php?curid=12227076
Height 6 ft. to 10 ft. Growth Habit Spreads Light Full Sun Only Moisture Medium Moisture Characteristics Attracts Song Birds, Native, Showy Flowers, Showy Fruit Bloom Time Spring Flower Color White Uses Beds and Borders Seasonal Interest Spring Interest Type Shrubs 
---
Information and images compiled by Erik N. Vegeto

Disclaimer Notice:
Creative Commons will not be liable to You or any party on any legal theory for any damages whatsoever, including without limitation any general, special, incidental or consequential damages arising in connection to this license.