Osmunda regalis - Royal Fern
$9.99
"Osmunda regalis, commonly called royal fern, is a tall, deciduous, native fern which usually occurs on moist bluffs and ledges and along streams (sometimes growing in the water).  Typically grows in clumps to 5-6' tall, but with constant moisture can reach 6' in height. Broad fronds have large, well-separated pinnae (leaflets) which give this fern an almost pea-family appearance. Fronds typically turn yellow to brown in autumn. Spores are located in brown, tassel-like, fertile clusters at the tips of the fronds, thus giving rise to the additional common name of flowering fern for this plant. Osmunda fiber used in the potting of orchids comes from the fibrous roots of these ferns.
"It is best grown in medium to wet soils in part shade. It prefers moist, rich, humusy, acidic soils, but adapts to lesser conditions. Also prefers cool summer climates where it tolerates close to full sun as long as given consistent moisture. Full sun exposure is not recommended." (North Carolina Extension) 
---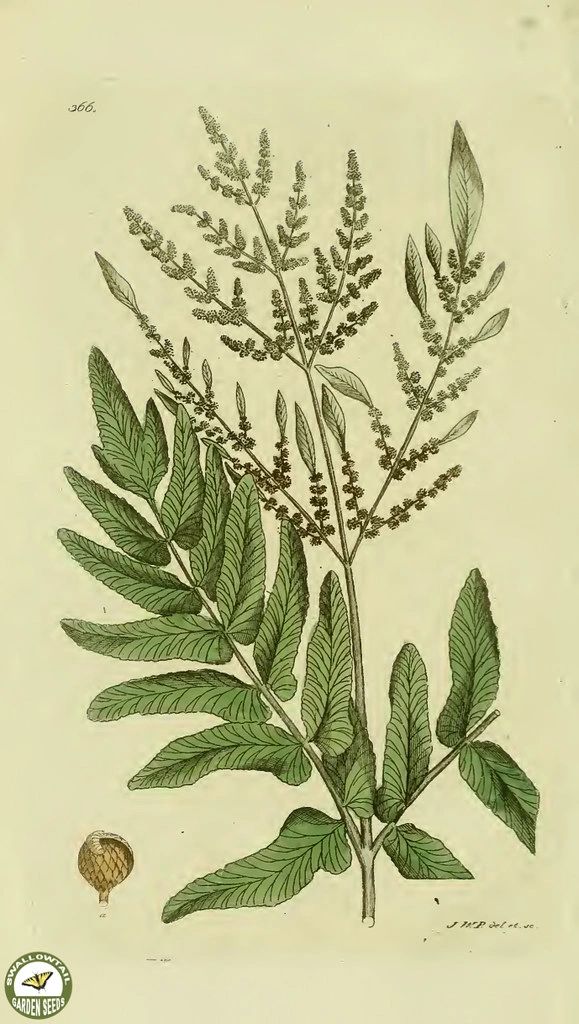 Botanical illustration
---
Covers
"Full Form" by Kristian Peters is licensed under CC BY-SA 3.0
"Osmunda regalis" by MeganEHansen is licensed under CC BY-SA 2.0

North Carolina Extension plant description:   Osmunda Regalis (Flowering Fern, Royal Fern) | North Carolina Extension Gardener Plant Toolbox. https://plants.ces.ncsu.edu/plants/osmunda-regalis/. Accessed 10 Feb. 2022.
Botanical illustration: "Royal fern, flowering fern. Osmunda regalis- Fertile fronds can appear to be flowers. Svensk botanik [J.W. Palmstruch et al], vol. 6 (1809)" by Swallowtail Garden Seeds is licensed under CC PDM 1.0
---
Information and images compiled by Erik N. Vegeto


Disclaimer Notice:
Creative Commons will not be liable to You or any party on any legal theory for any damages whatsoever, including without limitation any general, special, incidental or consequential damages arising in connection to this license.