Monarda fistulosa - Wild Bergamot
$9.99
"Monarda fistulosa, commonly called wild bergamot, is a native perennial that occurs in dryish soils on prairies, dry rocky woods and glade margins, unplanted fields and along roads and railroads. It is a clump-forming, mint family member that grows typically to 2-4' tall.   
Provides color and contrast for the herb garden, wild garden, native plant garden, meadow or naturalized area. May be used in the perennial border, but is simply a less colorful selection than the similar-in-appearance Monarda didyma and its many cultivars (the beebalms). Of note, this plant is tolerant of black walnut." (North Carolina Extension)
---
Monarda Fistulosa Botany By Dr. John Hilty
Mint family (Lamiaceae)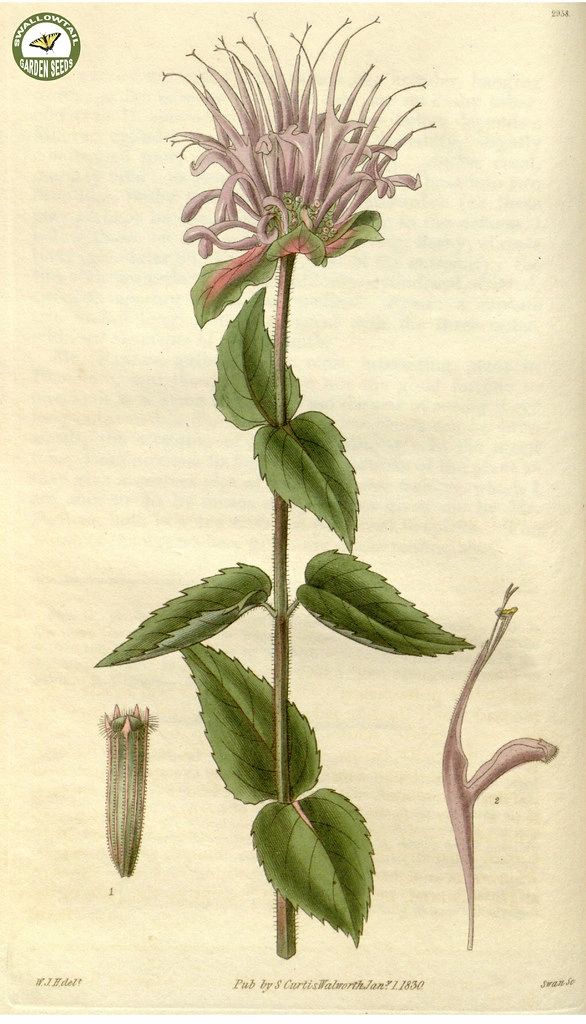 Cultivation:
"The preference is full or partial sun, and moist to slightly dry conditions. Growth is more luxuriant in a moist rich loam, although this can cause the plant to flop around as the growing season progresses. Under drought conditions, the lower leaves will turn yellow and drop off the stems; this reaction is normal. " (Hilty)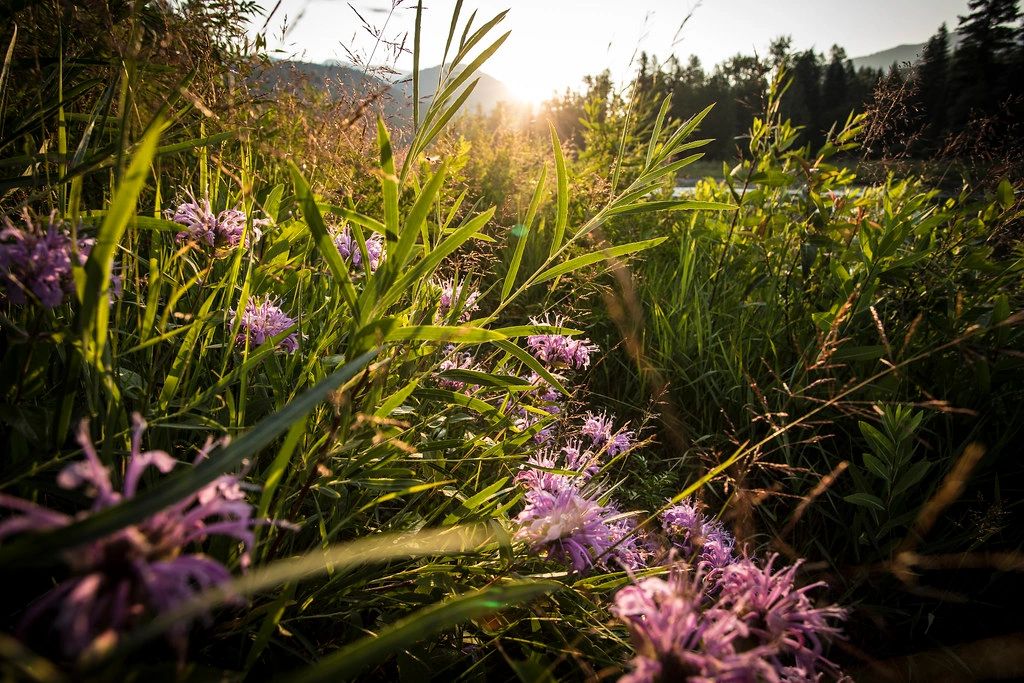 ---
Faunal Associations: 
"The nectar of the flowers attracts long-tongued bees, bee flies, butterflies, skippers, and hummingbird moths. Among the long-tongued bees, are such visitors as bumblebees, Miner bees, Epeoline Cuckoo bees, and large Leaf-Cutting bees. A small black bee (Dufourea monardae) specializes in the pollination of Monarda flowers. Sometimes Halictid bees collect pollen, while some wasps steal nectar by perforating the nectar tube. The Ruby-Throated Hummingbird also visits the flowers. The caterpillars of the moths Sphinx eremitus (Hermit Sphinx) and Agriopodes teratophora (Gray Marvel) feed on the foliage. A seed bug (Ortholomus scolopax) is sometimes found in the flowerheads. Mammalian herbivores usually avoid this plant as a food source, probably because of the oregano-mint flavor of the leaves and their capacity to cause indigestion; they may contain chemicals that disrupt populations of beneficial bacteria in the digestive tract." (Hilty)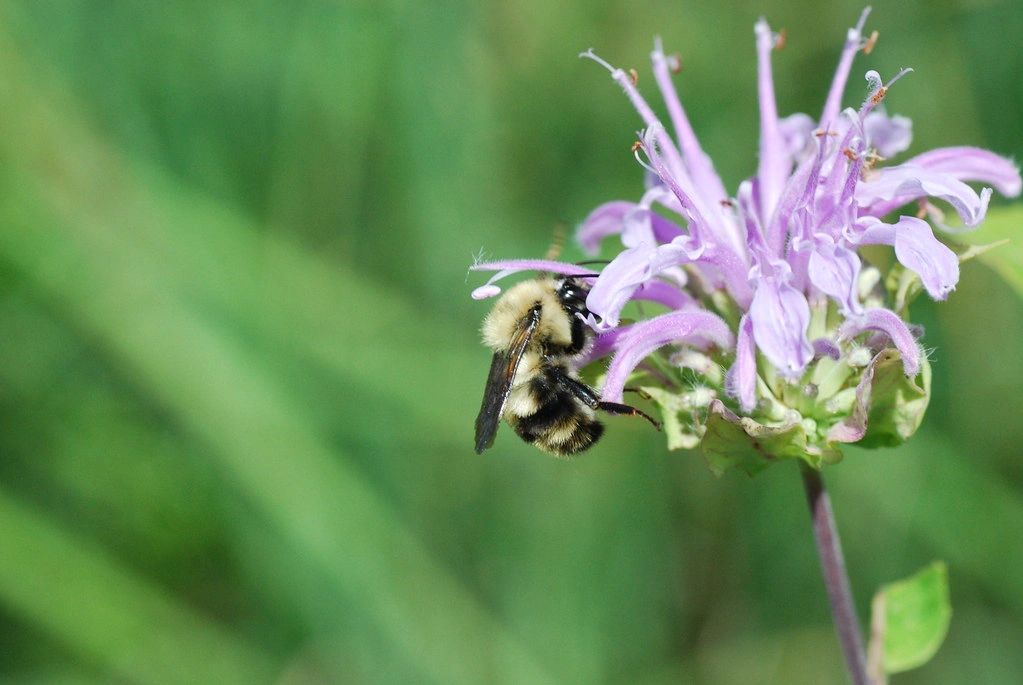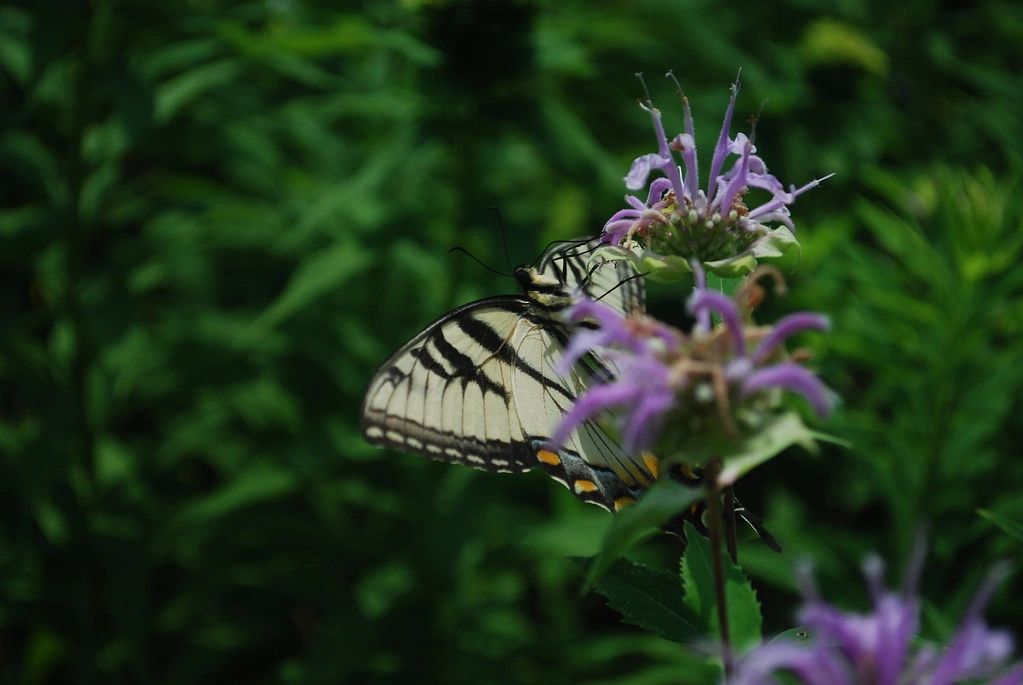 Type: Herbaceous perennial
Family: Lamiaceae
Native Range: North America
Zone: 3 to 9
Height: 2.00 to 4.00 feet
Spread: 2.00 to 3.00 feet
Bloom Time: July to September
Bloom Description: Pink/lavender
Sun: Full sun to part shade
Water: Dry to medium
Maintenance: Medium
Suggested Use: Herb, Naturalize, Rain Garden
Flower: Showy, Fragrant, Good Cut, Good Dried
Leaf: Fragrant
Attracts: Hummingbirds, Butterflies
Tolerate: Deer, Drought, Clay Soil, Dry Soil, Shallow-Rocky Soil, Black Walnut
---
---
Information and images compiled by Erik N. Vegeto

Disclaimer Notice:
Creative Commons will not be liable to You or any party on any legal theory for any damages whatsoever, including without limitation any general, special, incidental or consequential damages arising in connection to this license.