Lobelia cardinalis - Cardinal Flower
$19.99
Lobelia cardinalis is an herbaceous clump-forming perennial featuring large spikes of brilliant red flowers and dark green foliage. This gorgeous red flower is highly desired in the garden. Hummingbirds will seek it out and works well in a pollinator garden.  It will also brighten any shade garden. Rare in the home landscape. 
---
Botany:
---
Faunal Associations: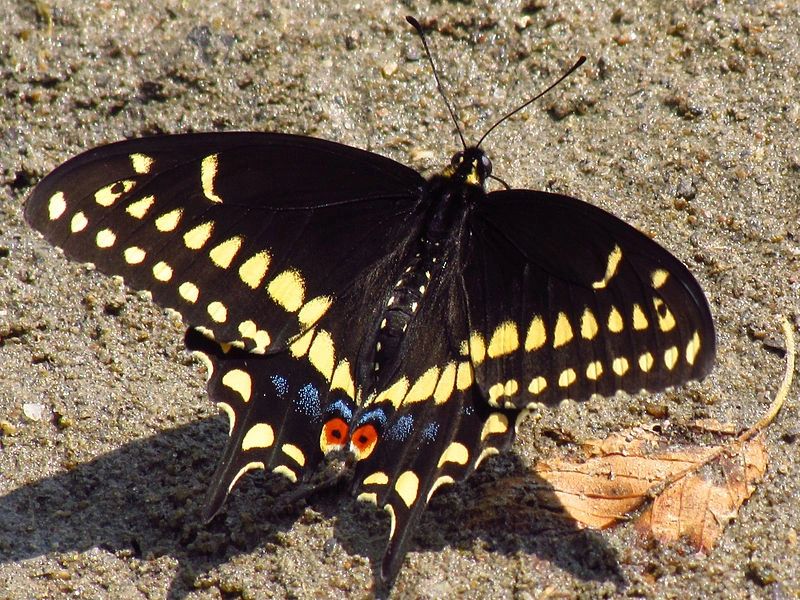 (1) Black Swallowtail (Papilio polyxenes), male, Ottawa, Ontario, Canada
(2) Spicebush butterfly. Taken in Hocking Hills area of Ohio.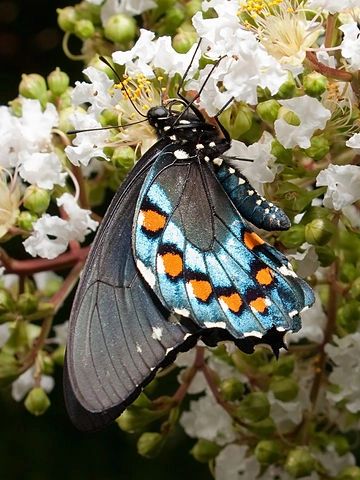 (3) Pipevine Swallowtail (Battus philenor) butterfly in Nashville, Tennessee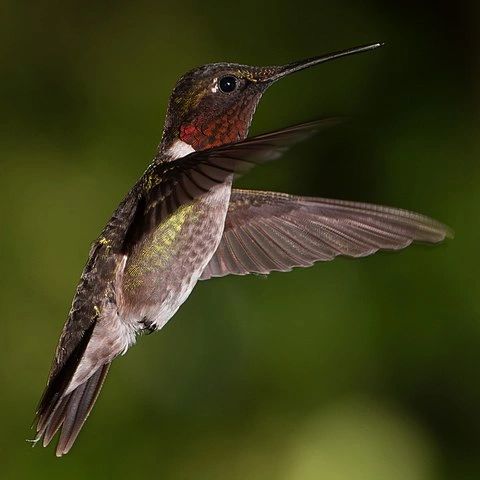 (4) Male Ruby-throated Hummingbird (Archilochus colubris)
---
Ethnobotany:
"The Iroquois had many medicinal uses for cardinal flower. The root was boiled together with the root of Cichorium intybus and the liquid was used to treat fever sores. The mashed roots, stems, leaves, and blossoms were made into a decoction and drank for cramps. The plant was also used as an emetic for an upset stomach from eating something bad. The plant was added to other medicines to give them more strength. The Delaware used an infusion of the roots to treat typhoid. The Meskwaki used this plant as a ceremonial tobacco, throwing it to the winds to ward off a storm. The Pawnee used the roots and flowers of cardinal flower in the composition of a love charm." (Anderson)
---
Type: Herbaceous perennial
Family: Campanulaceae
Native Range: Americas
Zone: 3 to 9
Height: 2.00 to 4.00 feet
Spread: 1.00 to 2.00 feet
Bloom Time: July to September
Bloom Description: Scarlet red, white or rose
Sun: Full sun to part shade
Water: Medium to wet
Maintenance: Low
Suggested Use: Naturalize, Rain Garden
Flower: Showy
Attracts: Hummingbirds, Butterflies
Tolerate: Rabbit, Deer, Wet Soil
Works Cited
Images:
Cover
Fourth Cover: By Barnes, Dr. Thomas G. - http://www.fws.gov/digitalmedia/FullRes/natdiglib/IMG0052.jpg, Public Domain, https://commons.wikimedia.org/w/index.php?curid=8639099
(2) By Greg Hume - Own work, CC BY-SA 3.0, https://commons.wikimedia.org/w/index.php?curid=17707578
Sources:
"Lobelia cardinalis Biology" by John Hilty, Copyright 2002-2020,  Illinois Wildflowers, 24 January 2022 <https://www.illinoiswildflowers.info/index.htm>
Anderson, M. Kat, Cardinal Flower, <https://plants.usda.gov/DocumentLibrary/plantguide/pdf/pg_loca2.pdf>, USDA, NRCS, National Plant Data Center c/o Department of Environmental Horticulture, University of California, Davis, California
Moerman, D.E. 1998. Native American ethnobotany. Timber Press, Portland, Oregon.