Carex pensylvanica - Pennsylvania Sedge
$9.99
"Pennsylvania sedge is sedge in the Carex family native to thickets and dry woodland areas in North America.  It is commonly found near oak trees, hence one of its common names "oak sedge".  It grows in loose colonies and has a creeping habit with its reddish-brown roots.
"It tolerates heavy shade and wet soils, though its ideal location is dry to moist shade.  This plant is a good lawn substitute for shady areas but will not tolerate heavy foot traffic.  It forms an ideal turf alternative in dry shade areas, needing mowing only once or twice a season to maintain a 2" height. It also makes a great underplanting for taller perennials.  It is semi-evergreen, dying back under very cold temperatures.  Identification of individual sedge (Carex) species can be difficult. " (North Carolina Extension)
---
Carex Pensylvanica Botany By Dr. John Hilty

Sedge family (Cyperaceae)
Cultivation: 
"Pennsylvania Sedge prefers partial or dappled sunlight and mesic to dry conditions with good drainage. A sandy loam or loose loam with abundant organic matter is preferred; this sedge also adapts to thin rocky soil if there is a layer of loam and decaying organic matter on top." (Hilty)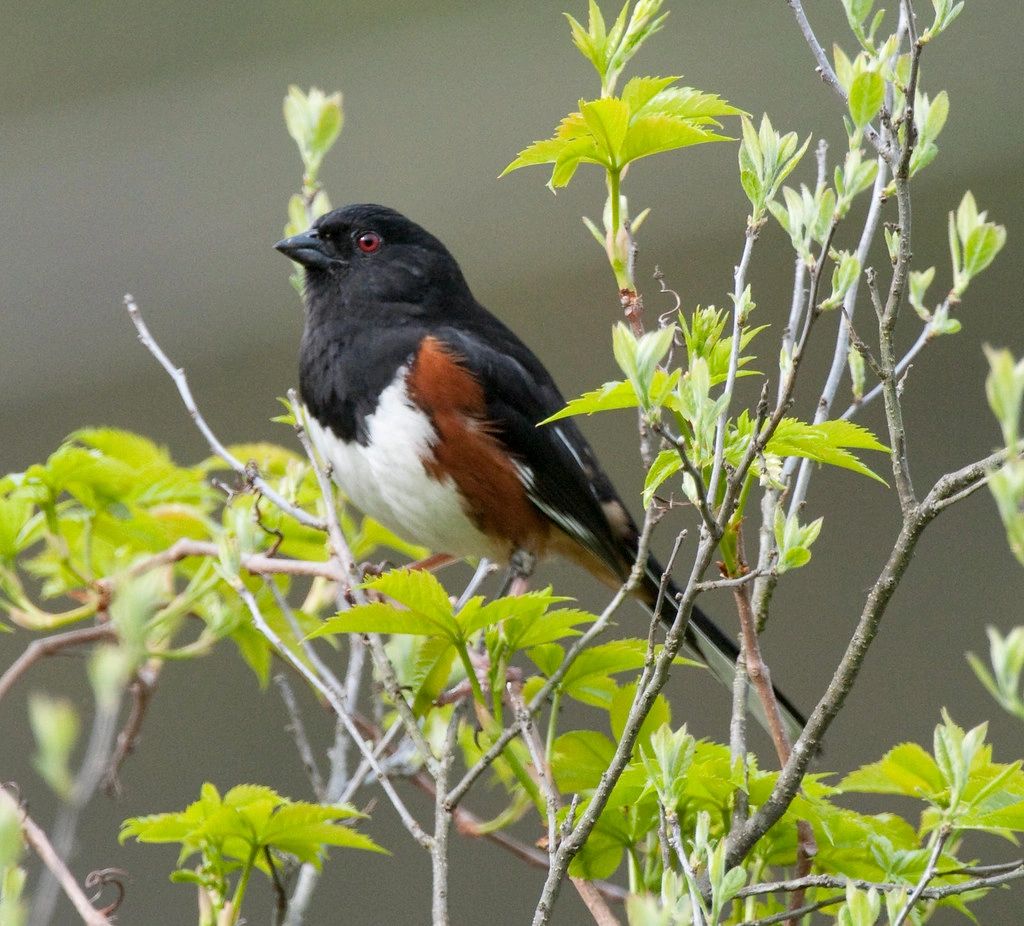 The Eastern Towhee enjoys the seeds of Pennsylvania Sedge. (Hilty)
Faunal Associations:

"Insects that are known to feed on Pennsylvania Sedge include the leafhopper Cosmotettix delector, the aphid Iziphya albipes, and such grasshoppers as Arphia pseudonietana (Red-winged Grasshopper), Orphuella speciosa (Pasture Grasshopper), and Trachyrhachys kiowa (Kiowa Grasshopper). Other insects that feed on sedges (Carex spp.) include larvae of the grass-miner moths Elachista argentosa and Elachista madarella, Chloealtis abdominalis (Thomas' Broad-winged Grasshopper), and such aphids as Iziphya flabella, Carolinaia caricis, and Vesiculaphis caricis (Panzer et al., 2006; Wyoming Agr. Exp. Sta., 1994; Vickery & Kevan, 1985; Microleps website, 2010; Blackman & Eastop, 2013). Various birds eat the seeds of sedges in habitats that are favored by Pennsylvania Sedge; these species include the Greater Prairie Chicken, Wild Turkey, immature Ruffed Grouse, Eastern Towhee, and various sparrows (Martin et al., 1951/1961). Sedges in such habitats are a source of food to the Prairie Vole as well." (Hilty)
---
Covers
Copyright Long Island Natives
Copyright Long Island Natives
"Carex pensylvanica" By Krzysztof Ziarnek, Kenraiz - Own work, CC BY-SA 4.0, 

"Carex pensylvanica" By Chhe  - Own work, Public Domain, https://commons.wikimedia.org/w/index.php?curid=18211631
"Pennsylvania Sedge (Carex pensylvanica)" by ZoeThePlantographer is licensed under CC PDM 1.0

North Carolina Extension plant description: 
Carex Pensylvanica (Oak Sedge, Pennsylvania Sedge, Plantainleaf Sedge, Rush, Sedge, Sedges, Seersucker Sedge) | North Carolina Extension Gardener Plant Toolbox
.
https://plants.ces.ncsu.edu/plants/carex-pensylvanica/
. Accessed 1 Feb. 2022.
John Hilty Botany, Cultivation, Faunal Associations: John Hilty,
"Pennsylvania Sedge"
, Illinois Wildflowers, the publisher, Copyright 2004-2019. Accessed 1 February 2022
Type: Rush or Sedge
Family: Cyperaceae
Native Range: Eastern North America
Zone: 3 to 8
Height: 0.50 to 1.00 feet
Spread: 0.50 to 1.00 feet
Bloom Time: May
Bloom Description: Greenish
Sun: Part shade to full shade
Water: Dry to medium
Maintenance: Low
Suggested Use: Ground Cover, Naturalize, Rain Garden
Flower: Insignificant
Tolerate: Heavy Shade, Wet Soil
---
Information and images compiled by Erik N.Vegeto

Disclaimer Notice:
Creative Commons will not be liable to You or any party on any legal theory for any damages whatsoever, including without limitation any general, special, incidental or consequential damages arising in connection to this license.