Athyrium niponicum x Athyrium filix-fimina - Ghost Fern
$9.99
"Athyrium is a genus of ferns of about 180 species. They are found mostly in moist forest and woodland settings in both temperate and tropical areas.

"Genus name comes from Greek athyros meaning "doorless" in reference to the slowly opening hinged indusia (spore covers).

"'Ghost' is a deciduous hybrid fern (Athyrium niponicum var. pictum and Athyrium filix-femina) that is noted for its upright silvery foliage. Silvery foliage is acquired from its Japanese painted fern parent and upright habit from its lady fern parent. It typically grows to 30" tall. It features a slowly spreading clump of fronds that are a soft grayish-green with an overlay of silvery hues accented by contrasting dark maroon midribs. Silvering is best in the spring, with fronds becoming more grayish-green as hot temperatures arrive." (Missouri Botanical Garden)
---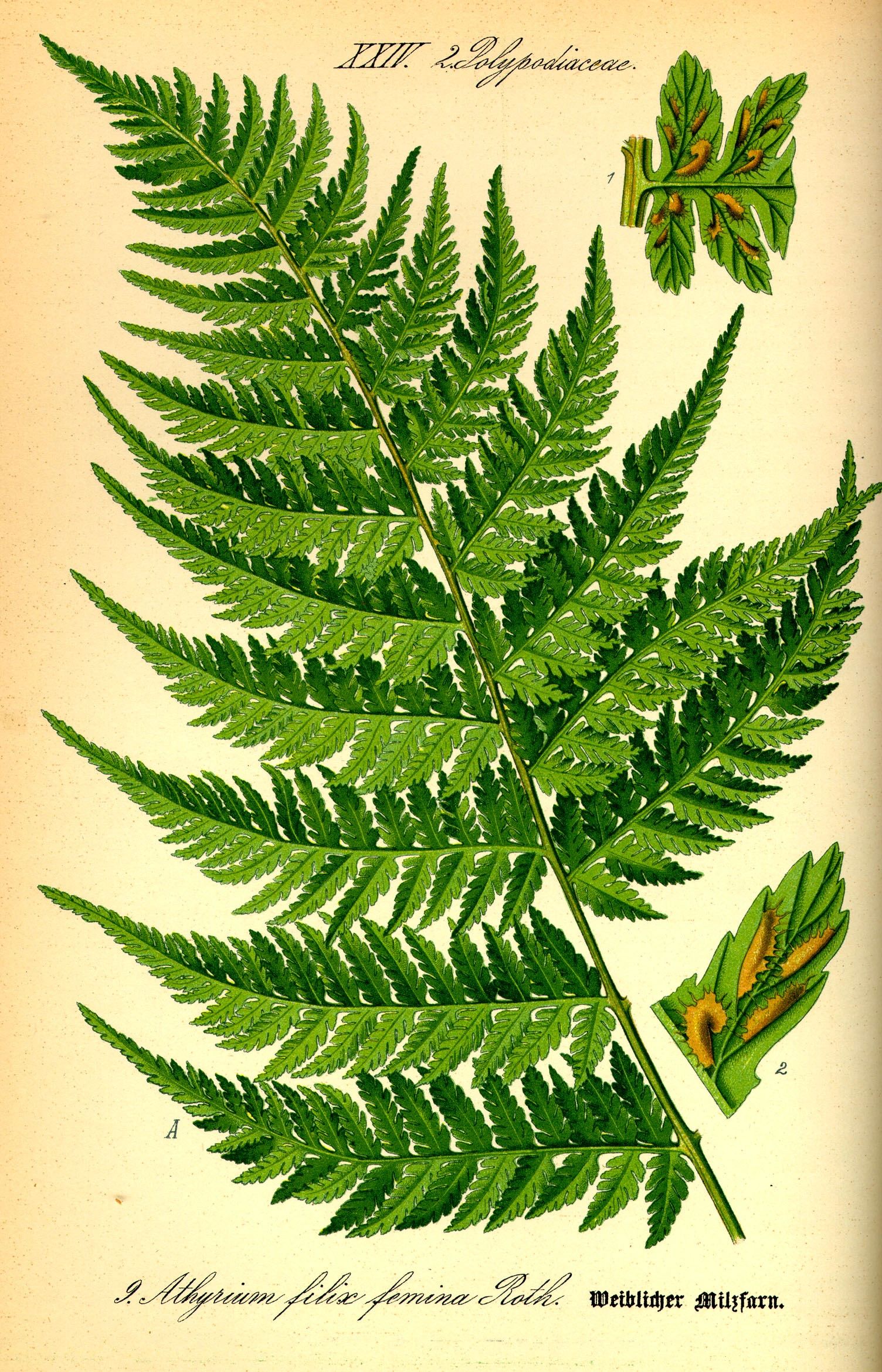 Cultivation: 
"Easily grown in humusy, organically rich, medium moisture, well-drained soil in part shade to full shade. Best sited in sheltered locations. Best silvery frond color occurs in light shade. Too much sun often results in a bleaching of the attractive frond colors. Tolerates more soil dryness than some other ferns in this genus, but soils must not be allowed to dry out." (Missouri Botanical Garden)

Type: Fern
Family: Athyriaceae
Zone: 4 to 8
Height: 2.00 to 2.50 feet
Spread: 1.50 to 2.00 feet
Bloom Time: Non-flowering
Sun: Part shade to full shade
Water: Medium
Maintenance: Low
Leaf: Colorful
Tolerate: Rabbit, Heavy Shade
---
---
Information and images compiled by Erik N.Vegeto

Disclaimer Notice:
Creative Commons will not be liable to You or any party on any legal theory for any damages whatsoever, including without limitation any general, special, incidental or consequential damages arising in connection to this license.