Aster novi-belgii - New York Aster
$9.99
"New York Aster is a native herbaceous perennial in the Asteraceae family that may grow 3 to 5 feet high.... Its low growing habit and fall bloom works well as an edging plant in the front of borders, or in rock gardens or butterfly gardens. It works well with or a substitute for chrysanthemums." (North Carolina Extension)

---
Botany: 
Asteraceae (sunflower) family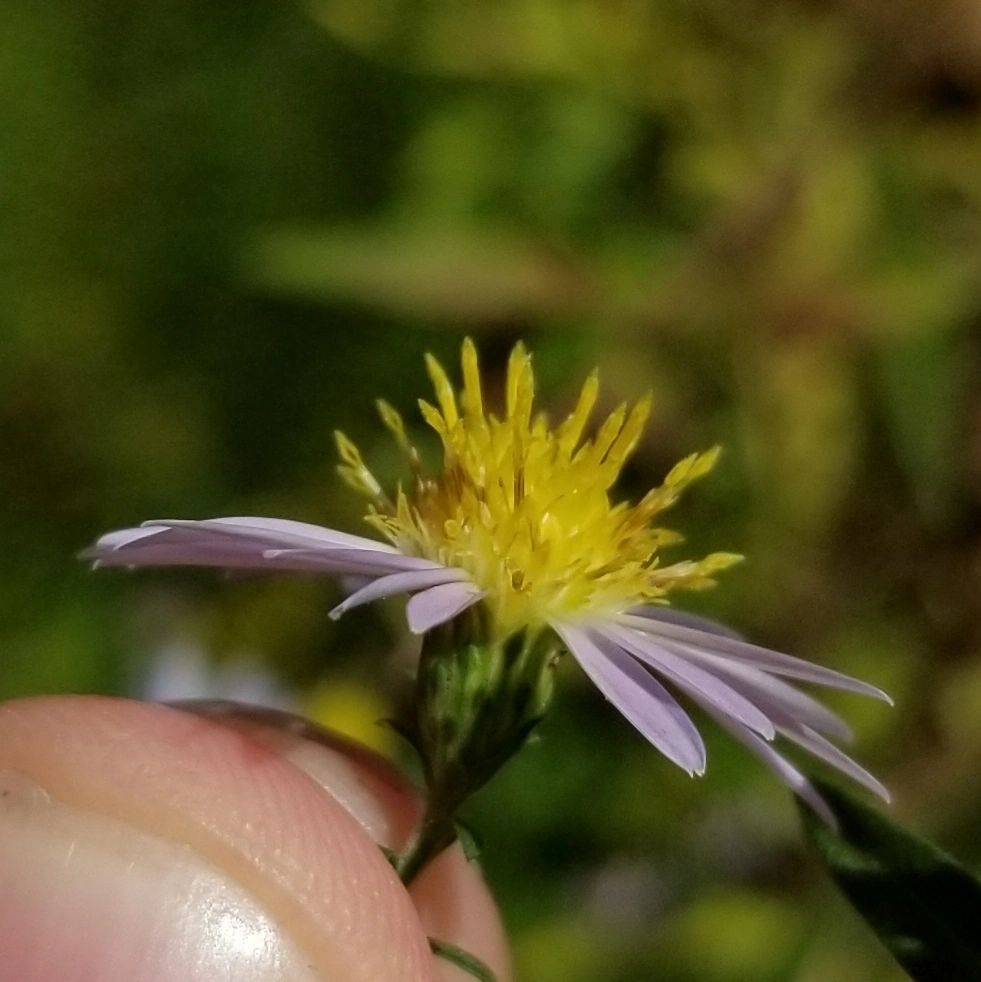 A close-up of aster florets. Each one is its own flower. 
---
Faunal Associations: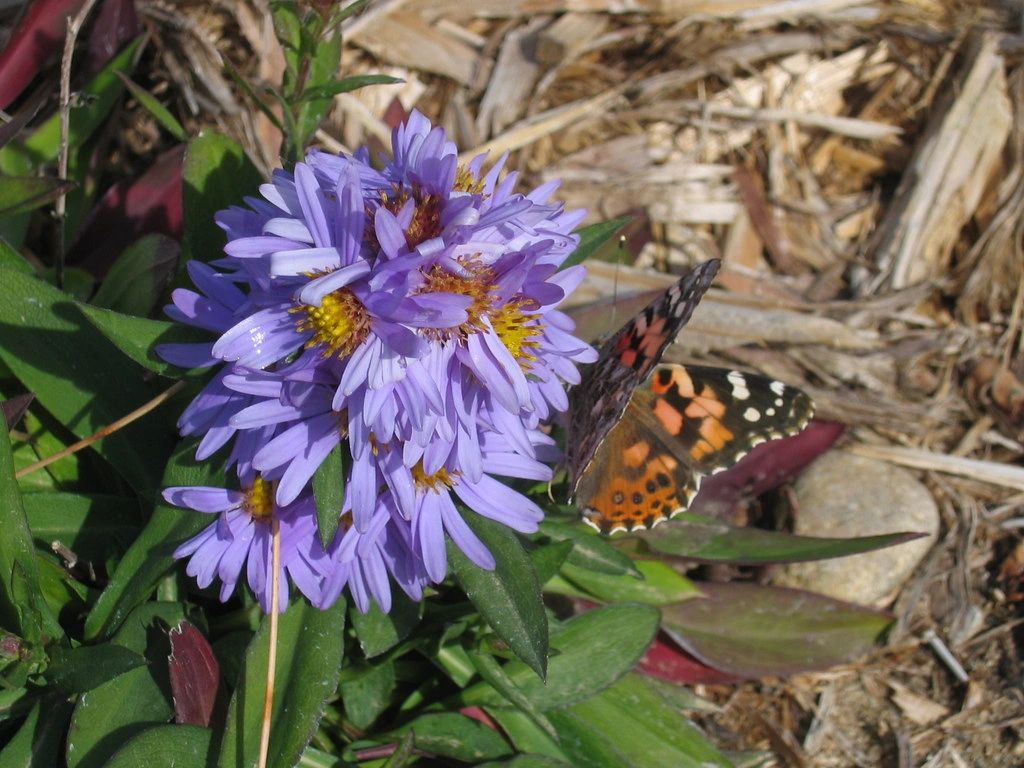 Painted lady (Vanessa cardui) butterfly feeding on nectar from Aster novi-belgii. (Jay)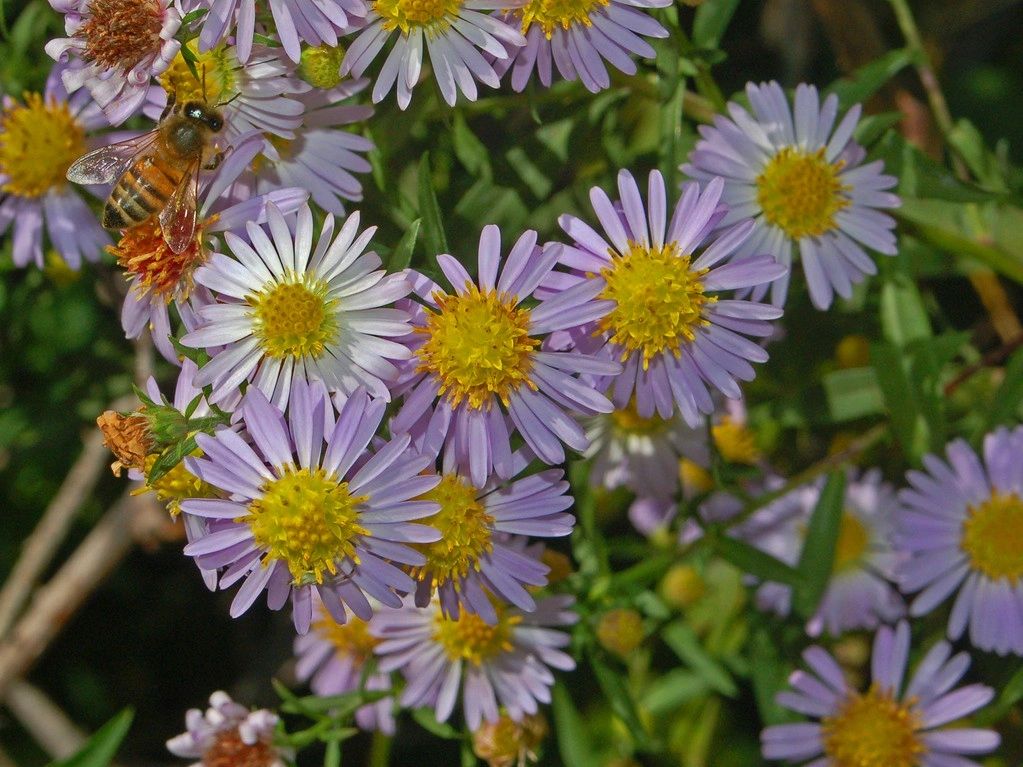 European honeybee (Apis mellifera) enjoying aster flowers. (Balocchi)
---
Habitat:
"It is found growing in slightly brackish and tidal fresh marshes, occasionally borders of salt marshes and inland marshes, shrub marshes, shores and other moist areas. This plant requires well-drained soil and prefers sandy, loamy and clay soils. It can grow on nutritionally poor soil, in semi-shade or no shade but prefers a sunny location."  (North Carolina Extension)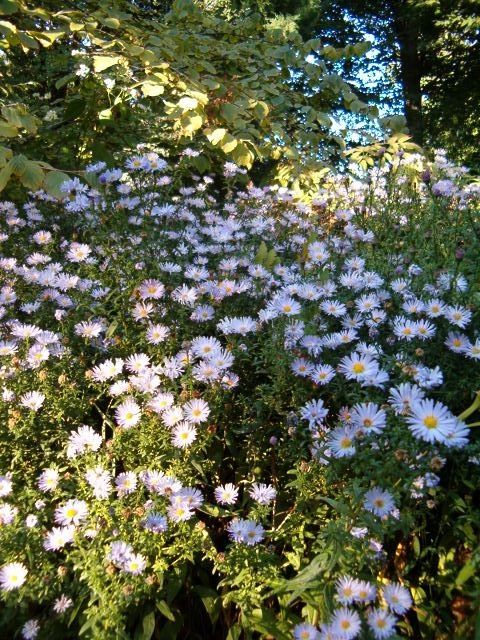 ---
Covers:
"Sapphire (Aster Novi-Belgii)" by Rob Young is licensed under CC BY 2.0

"New York aster (Symphyotrichum novi-belgii)" By maureen_c-m is licensed under CC BY 4.0
"Aster novi-belgii" by yewchan is licensed under CC BY 2.0

Introduction:
Botany:
Faunal Associations:
Habit:
---
Information and images compiled by Erik N.Vegeto

Disclaimer Notice:
Creative Commons will not be liable to You or any party on any legal theory for any damages whatsoever, including without limitation any general, special, incidental or consequential damages arising in connection to this license.