Aster laevis - Smooth Blue Aster
$9.99
"Stokes' aster is a beautiful and useful native plant, found from South Carolina to Florida. Its leaves persist through the winter, in dark green, attractive rosettes. A number of cultivars are available, such as 'Blue Danube' with 5" diameter flowers and 'Alba' and 'Silver Moon' with white flowers. This plant was very popular in old gardens. They are occasionally damaged by deer.
"Stokes' Aster is a herbaceous perennial that may grow 1-2 feet tall. The leaves are basal except for smaller clasping leaves that occur on new sprouts. The deep violet or lavender blue flowers appear in early summer." (North Carolina Extension)
---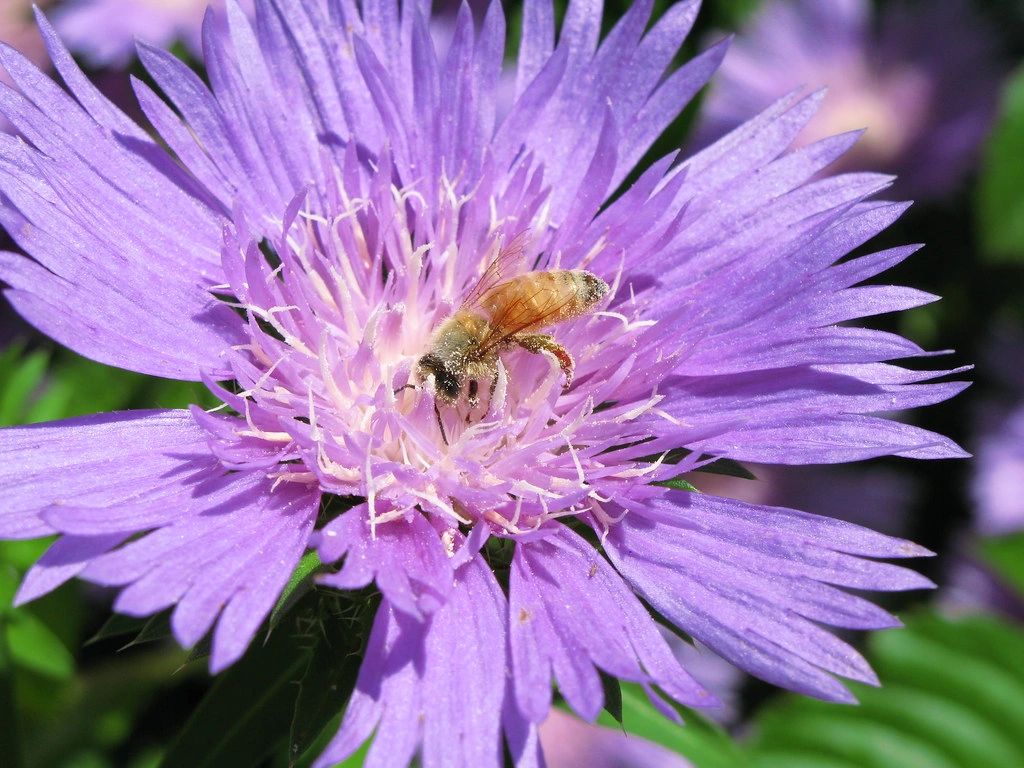 ---
Covers
By Kathleen Houlahan Chayer - https://www.inaturalist.org/photos/93797924, CC0, https://commons.wikimedia.org/w/index.php?curid=110407015
Aster flower pollination: "Stokes' aster / Stokesia laevis / 瑠璃菊(るりぎく)" by TANAKA Juuyoh (田中十洋) is licensed under CC BY 2.0
---
Information and images compiled by Erik N.Vegeto

Disclaimer Notice:
Creative Commons will not be liable to You or any party on any legal theory for any damages whatsoever, including without limitation any general, special, incidental or consequential damages arising in connection to this license.