Asclepias incarnata - Swamp Milkweed
$9.99
"Swamp milkweed is an herbaceous perennial in the Apocynaceae (dogbane) family. Apocynum is the Greek term for "dog-away". It is native to central and eastern United States and tends to grow in wet sites along streams, ponds, or bogs. 
"Plant swamp milkweed in full sun to partial shade in soils with neutral to acidic pH. It is native to wet sites but adapts to drier sites in moist clay or loam soils. 
"The attractive pink to rose-purple flowers mature in mid-spring and last into early fall. The seed pods split open to release seeds that float on the wind. Milkweed is an important food source for Monarch butterfly caterpillars and the flowers are visited by many pollinators. 
"Use as an accent or border in a meadow, native, or pollinator garden. It will be at home in a naturalized area or along a pond or stream where it can grow up to 5 feet tall and spread 2 to 3 feet wide." (North Carolina Extension)
---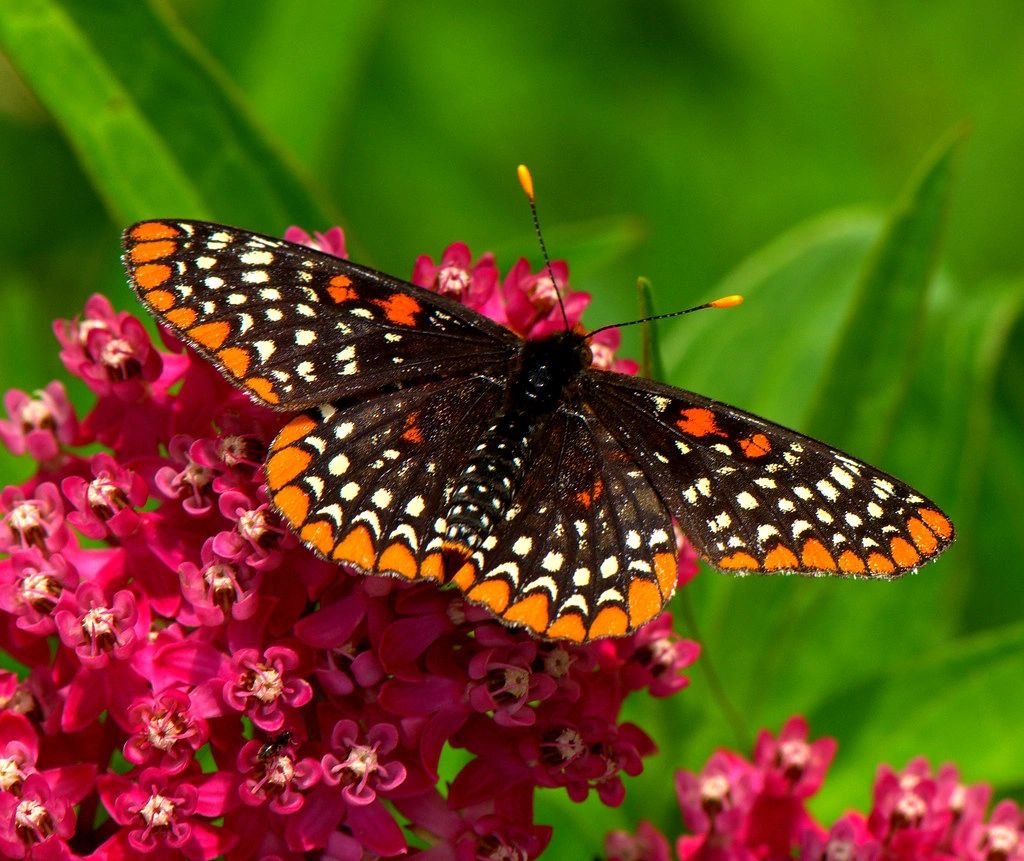 Baltimore checkerspot (Euphydryas phaeton) on Asclepias incarnata.

---
Type: Herbaceous perennial
Family: Apocynaceae
Native Range: Northeastern and southeastern United States
Zone: 3 to 6
Height: 4.00 to 5.00 feet
Spread: 2.00 to 3.00 feet
Bloom Time: July to August
Bloom Description: White, pink, mauve
Sun: Full sun
Water: Medium to wet
Maintenance: Low
Suggested Use: Naturalize, Rain Garden
Flower: Showy, Fragrant
Attracts: Butterflies
Tolerate: Deer, Clay Soil, Wet Soil