Aquilegia canadensis - Wild Columbine
$9.99
"Eastern columbine is a native herbaceous biennial in the Ranunculaceae (ranunculus) family. The name is derived from the Latin word for eagle as the flower petals resemble an eagle's claw. 
"Wild columbine prefers partial shade conditions but will tolerate more sun with adequate moisture. It prefers organically rich, moist soil like that in its native forest home. It may grow 3 feet tall by 1.5 feet wide. The red and yellow flowers mature in early spring and can last one month. These tubular flowers attract hummingbirds, butterflies, and bumblebees. Once the flowers are gone the plant makes an attractive ground cover. When the foliage deteriorates it can be cut to the ground. Columbine freely self seeds, and new plants will bloom the second year." (North Carolina Extension)
---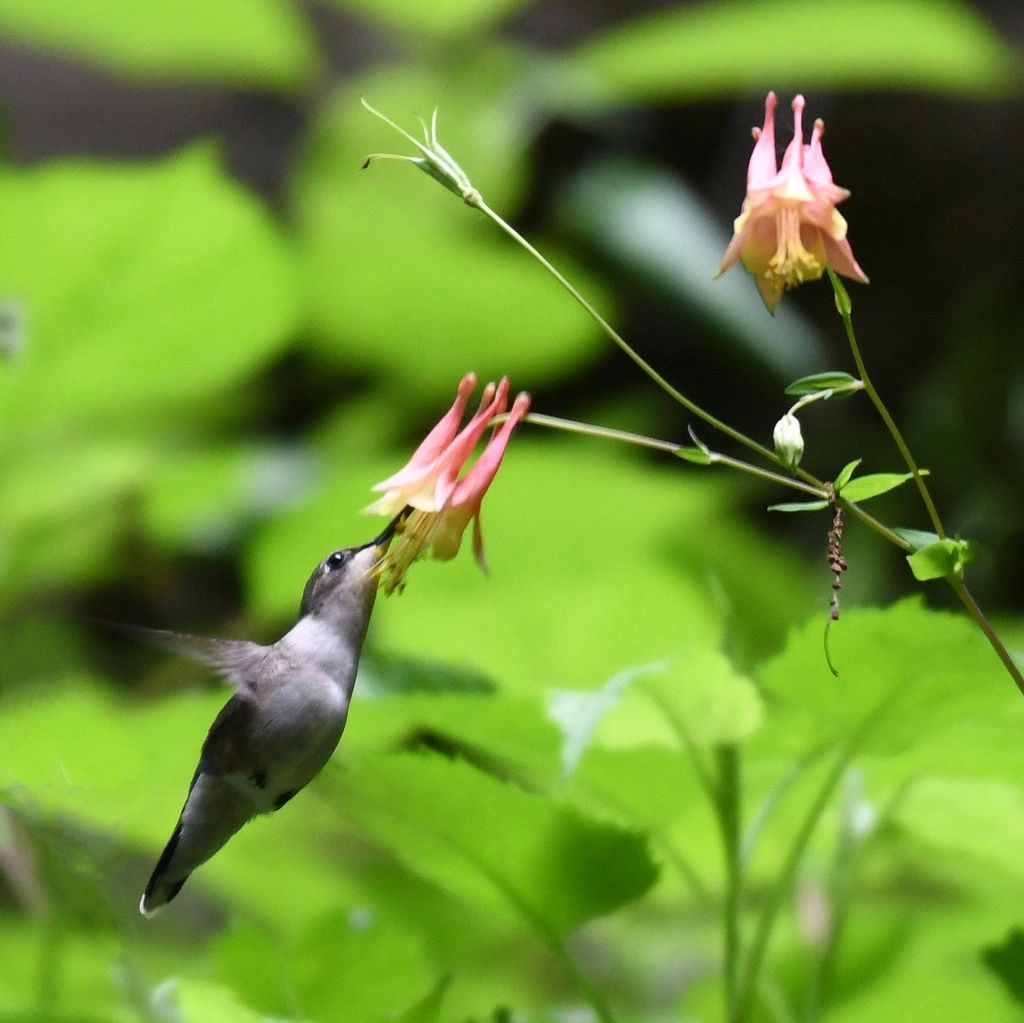 Female ruby-throated hummingbird drinking nectar from columbine (U.S. Fish and Wildlife Service)
---
Covers
North Carolina Extension description: Aquilegia Canadensis (Alaly, Canadian Columbine, Cluckies, Columbine, Eastern Columbine, Eastern Red Columnbine, Jack-In-Trousers, Meeting Houses, Red Columbine, Rock Bells, Turks Cap, Wild Columbine) | North Carolina Extension Gardener Plant Toolbox. https://plants.ces.ncsu.edu/plants/aquilegia-canadensis/. Accessed 11 Feb. 2022.
Female ruby-throated hummingbird drinking nectar from columbine: "Ruby-throated Hummingbird" by U.S. Fish and Wildlife Service - Midwest Region is licensed under CC PDM 1.0