Andropogon scoparium (Schizachyrium scoparium) - Little Bluestem
$19.99
Andropogon scoparium is a clump forming native prairie grass with bluish-green foliage.  Purplish-bronze flowers appear in August and are followed by fluffy, silvery-white seed heads that persist into winter. It is very adaptable and drought tolerant.
---
Botany: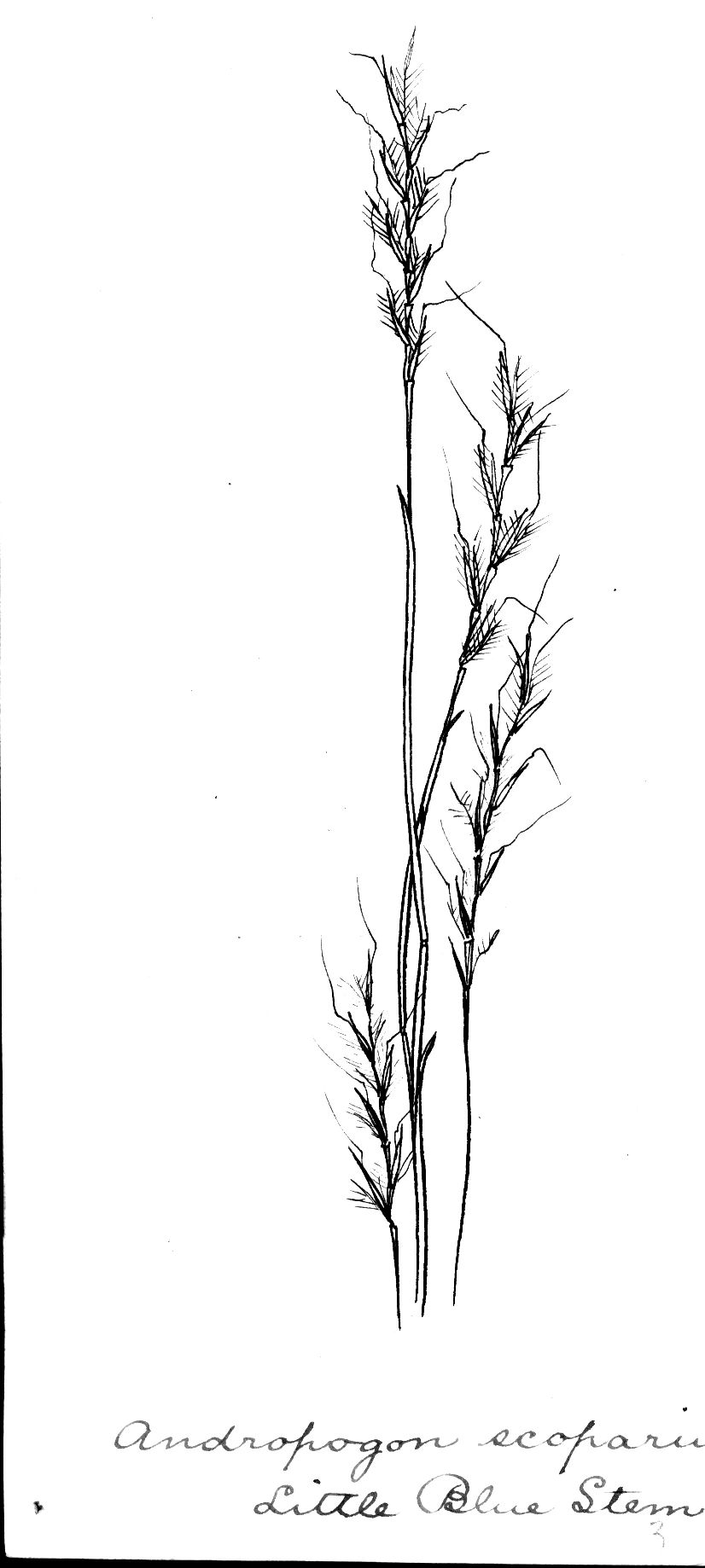 Botanical illustration (Hitchcock-Chase Collection)

---
Faunal Associations: 
Grasshoppers
 (food source for birds), The Field Sparrow, Tree Sparrow, Slate-Colored Junco, and other small songbirds eat the seeds, particularly during the winter. (
Hilty)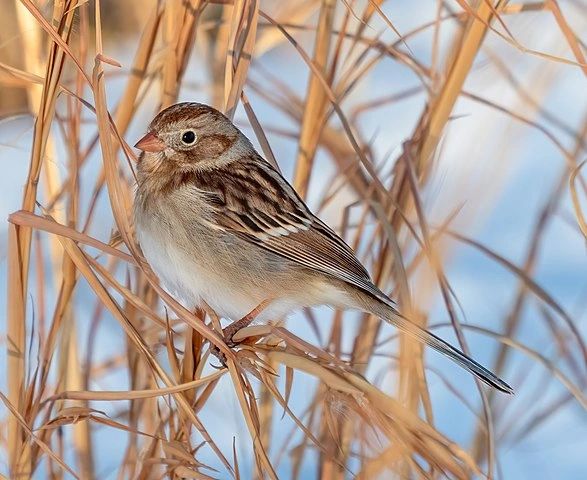 The Field Sparrow perched on Little Bluestem. (Rhododendrites)
The foliage of Little Bluestem is quite palatable to bison, cattle, and other hoofed mammalian herbivores. (Hilty)
Type: Ornamental grass
Family: Poaceae
Native Range: Eastern North America
Zone: 3 to 9
Height: 2.00 to 4.00 feet
Spread: 1.50 to 2.00 feet
Bloom Time: August to February
Bloom Description: Purplish bronze
Sun: Full sun
Water: Dry to medium
Maintenance: Low
Suggested Use: Rain Garden
Flower: Insignificant
Leaf: Good Fall
Other: Winter Interest
Tolerate: Deer, Drought, Erosion, Dry Soil, Shallow-Rocky Soil, Black Walnut, Air Pollution
---
Works Cited
Images:
Botany: 
Botanical illustration: "Andropogon scoparius Michx., Little bluestem", Hitchcock-Chase Collection of Grass Drawings, on indefinite loan from the Smithsonian Institution, courtesy of Hunt Institute for Botanical Documentation, Carnegie Mellon University, Pittsburgh, Pa.

Faunal associations:
Conservation Information Author: Erik N. Vegeto
Disclaimer Notice:
Creative Commons will not be liable to You or any party on any legal theory for any damages whatsoever, including without limitation any general, special, incidental or consequential damages arising in connection to this license.