Allium cernuun - Lady's Leek
$9.99
"Nodding Onion is a native perennial bulb in the lily family that is found in open woodlands around shale outcrops in the low elevation mountains. It is drought-tolerant once established and easy to grow. The plant will grow 1-2 feet tall with long grass-like foliage. In June to Aug. the nodding clusters of pink flowers appear and are attractive to pollinators. It will spread by both bulb offsets and seeds but is easiest to propagate by dividing the bulblets. 
"This plant was once used in culinary dishes but is mainly used for its flowers now. Grow in well-drained soils in full sun to partial shade. It can be used in a rock garden, cottage garden, mass planted or borders. It will also naturalize in a meadow or open woodland setting." (North Carolina Extension)
---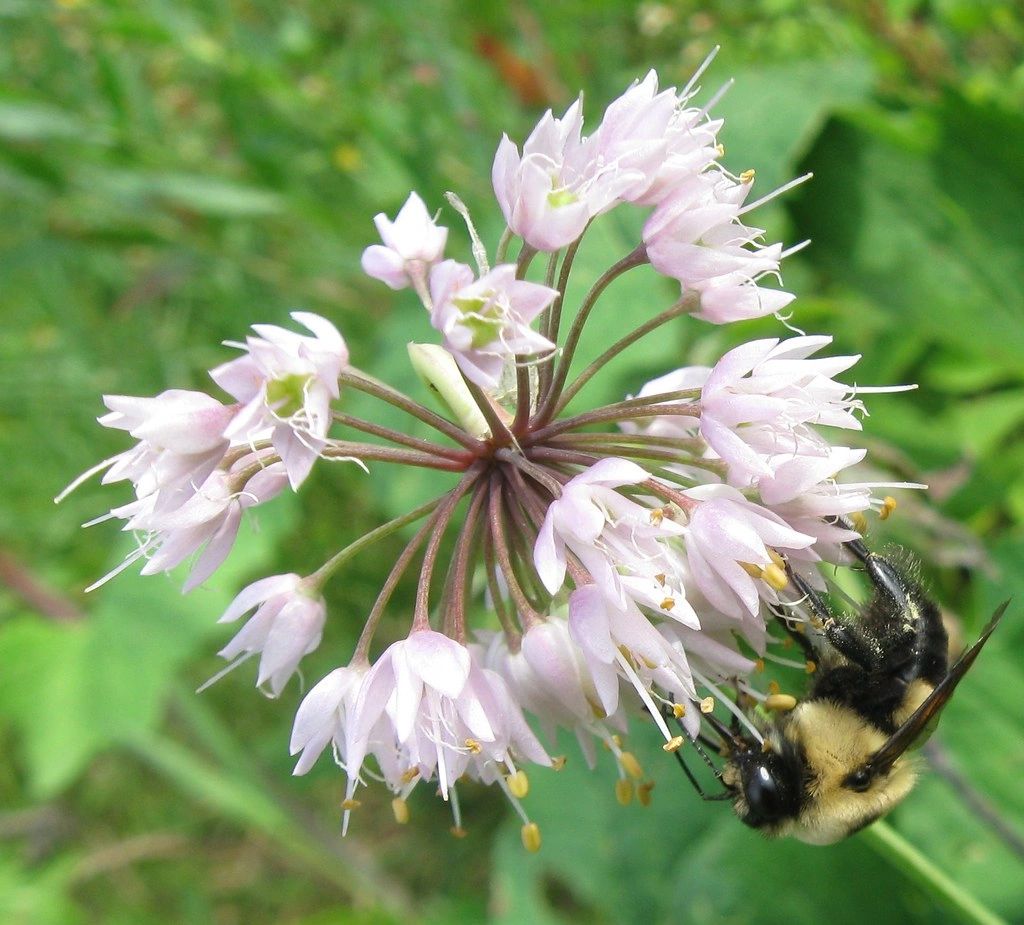 ---
Covers
"Form" by Fritzflohrreynolds is licensed under CC BY-SA 3.0
"Allium cernuum" by Matt Lavin is licensed under CC BY-SA 2.0
"Nodding Wild Onion (Allium cernuum)" by wackybadger is licensed under CC BY-SA 2.0

North Carolina Extension plant description:  Allium Cernuum (Allegheny Onion, Lady's Leek, Nodding Onion, Nodding Wild Onion, Wild Onion) | North Carolina Extension Gardener Plant Toolbox. https://plants.ces.ncsu.edu/plants/allium-cernuum/. Accessed 10 Feb. 2022.
Bumblebee pollinating: "Bumblebee in nodding onion (Allium cernuum), Atwood Prairie" by benet2006 is licensed under CC BY 2.0