Agastache foeniculum - Anise hyssop
$9.99
"Planted in full or partial sun and mesic to dry conditions, this perennial grows 3 to 5 feet tall and is planted 12 to 24 inches apart in well-drained soil. The foliage has an anise or licorice scent and can be used as a flavoring in salads and teas. Seeds can be used in cookies cakes and muffins. The upper stems terminate in spikes of flowers that can come in many colors about 3-6" long. The small flowers are arranged in dense whorls that are crowded along the spike and the flowers are replaced by smooth, oval-shaped nutlets. Flowering starts, even in unfavorable summers, in late July and continues until late autumn. The plants will self-seed in the garden and usually overwinter well if the soil is well-drained. Anise hyssop will attract bees, butterflies and/or birds to the garden. If you decide to propagate this plant, division can be done in spring or fall." (North Carolina Extension)

---
Agastache Foeniculum Botany by Dr. John Hilty

Mint family (Lamiaceae)
Cultivation:
"The preference is full or partial sun, and mesic to dry conditions. The soil can consist of loam, clay-loam, or contain some rocky material. Foliar disease isn't a significant problem, although some of the lower leaves may drop from the central stem in response to a drought. Occasionally, slugs and insects will feed on the leaves, creating holes. This member of the Mint family is more resistant to drought than many others." (Hilty)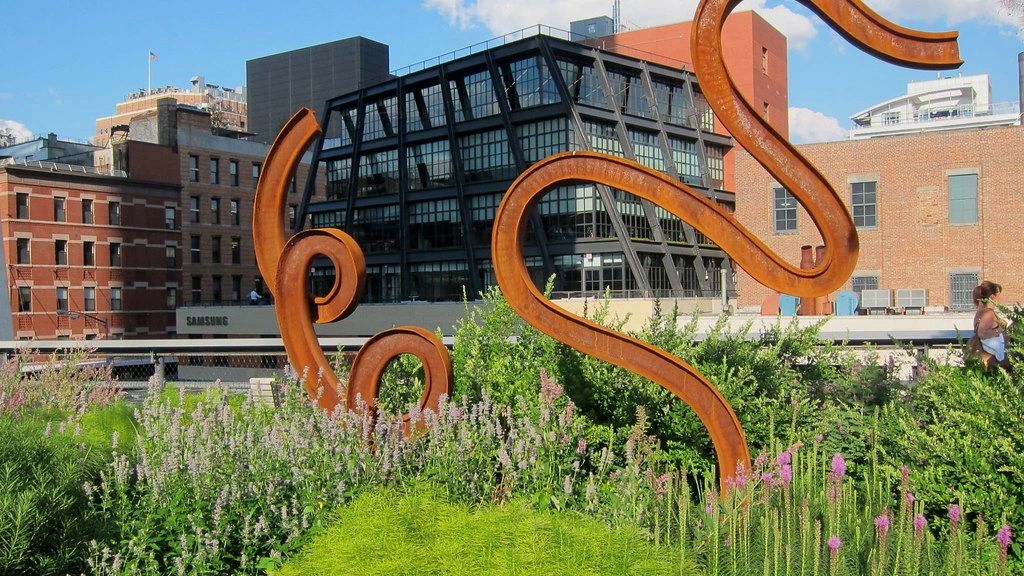 Agastache foeniculum livens up a sculpture on the New York High Line (Matt Johnson)
Faunal Associations:
"The flowers are cross-pollinated primarily by honeybees, bumblebees, digger bees (Melissodes spp.), leaf-cutting bees (Megachile spp.), Halictid bees (Lasioglossum spp., etc.), and Masked bees (Hylaeus spp.), which seek nectar or pollen. The flowers are also visited by an oligolectic bee, Dufourea monardae, which has extended its range into Illinois. Other occasional floral visitors are Syrphid flies, bee flies, and various butterflies, skippers, and moths. Mammalian herbivores normally avoid consumption of this plant as the anise scent of the foliage is repugnant to them. The anise scent may also deter some leaf-chewing insect species." (Hilty)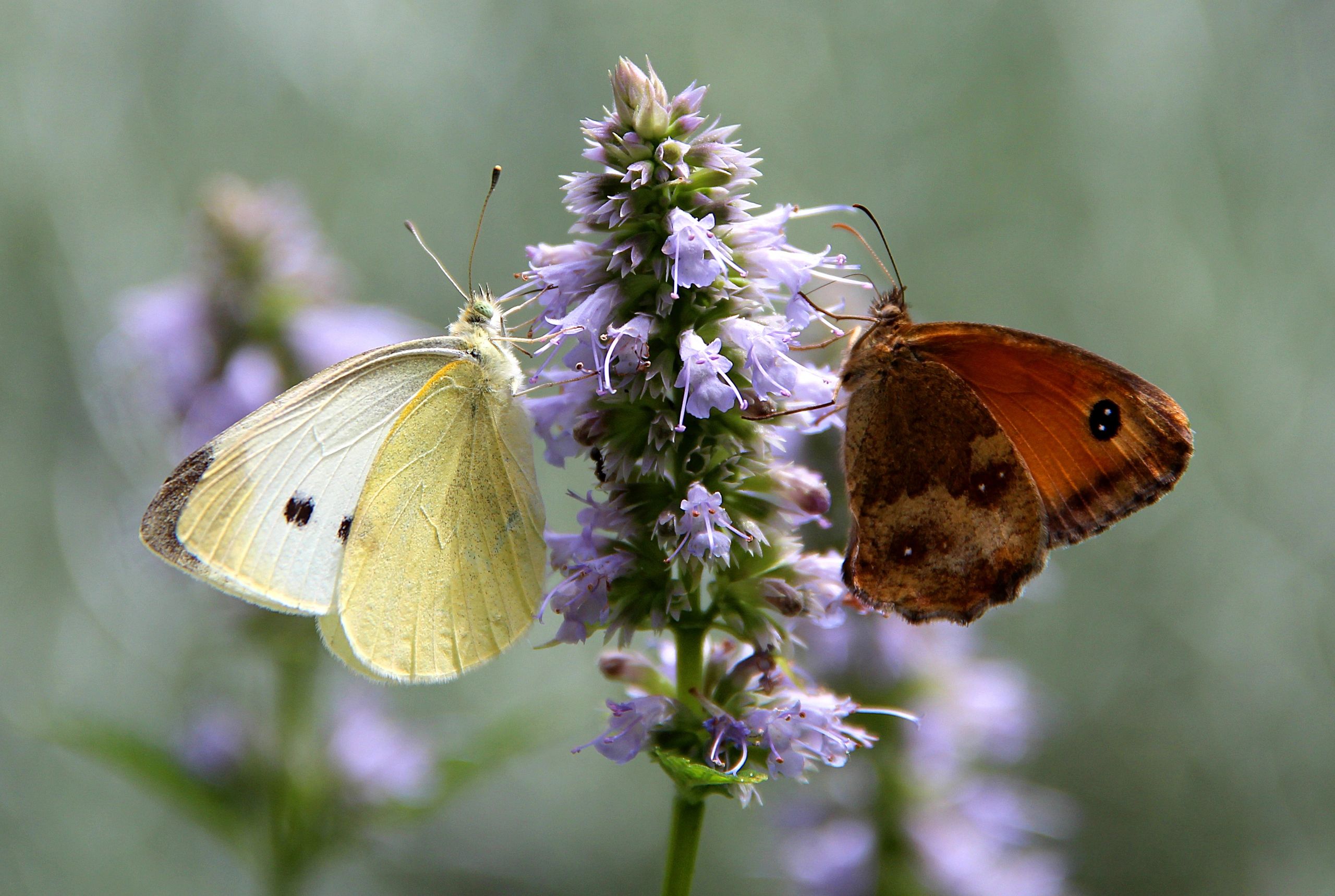 ---
Covers
"Agastache foeniculum" by .Annna is licensed under CC BY 2.0
"Blue Giant Hyssop) Agastache foeniculum)" by wackybadger is licensed under CC BY-SA 2.0
Copyright Country Gardens Nursery



North Carolina Extension plant description: Agastache Foeniculum (Anise Hyssop, Hyssop) | North Carolina Extension Gardener Plant Toolbox. https://plants.ces.ncsu.edu/plants/agastache-foeniculum/. Accessed 3 Feb. 2022.
John Hilty botany, cultivation, and faunal associations:  John Hilty, "Anise Hyssop", Illinois Wildflowers, the publisher, Copyright 2004-2019. Accessed 3 February 2022
New York High Line hyssop: "160629 027 High Line - Untitled (Swan) by Matt Johnson, Agastache foeniculum, Liatris spicata" by cultivar413 is licensed under CC BY-SA 2.0

Faunal associations image: "File:0 Pieris rapae & Pyronia tithonus - Agastache foeniculum - Havré.jpg" by Jean-Pol GRANDMONT is licensed under CC BY 2.0
---
Type: Herbaceous perennial
Family: Lamiaceae
Native Range: Northern North America
Zone: 4 to 8
Height: 2.00 to 4.00 feet
Spread: 1.50 to 3.00 feet
Bloom Time: June to September
Bloom Description: Lavender to purple
Sun: Full sun to part shade
Water: Dry to medium
Maintenance: Medium
Suggested Use: Herb, Naturalize
Flower: Showy, Good Cut, Good Dried
Leaf: Fragrant
Attracts: Hummingbirds, Butterflies
Tolerate: Deer, Drought, Dry Soil